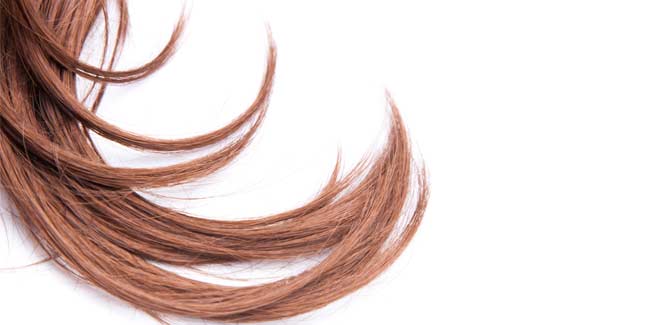 Hair loss due to colour and dye can occur due to many reasons and many times it is the lack of knowledge about application that is the culprit.
Each time you colour or dye your hair with ingredients that contain chemical, you are causing some damage. Although it might be minimal or barely noticeable on the day you apply it, there might be days it comes out in chunks as by then the damage has been done. There is no way to completely avoid damage but you can certainly bring it to a minimum.


Causes of Hair Loss due to Colour or Dye
Colour mixture being too strong.
Colour allowed on the scalp for very long time, especially when hair needs to be of a lighter shade.
Too many colour treatments or too frequent colourings can result in hair loss.
Chemical reaction between the colour and the metallic dyes present on the hair can cause hair loss.
Improper way of applying hair colour.

There are three types of hair colours, natural, semi-permanent and permanent colour. The permanent hair colour sticks to your hair for a long time and it can also lead to greater damage as it works to form a new pigment and consequently, new hair colour. It involves regular touch-up for 4 to 6 weeks for eliminating roots and giving the hair a new pigment in its place.
Although minimal hair loss is to be expected when colouring your hair, it is the excessive loss that should be guarded against. Usually, if a small amount of hair is found in your sink, and most importantly, you are not aware of the area of your head from where it came, it is a good sign. It indicates that the hair loss is overall and even. Signs of severe hair damage are huge chunks of missing hair, changed texture of hair and some observable bald spots on the scalp. Your hair feels like cotton on touching and comes off when you attempt to style it.
You can consider a range of treatment options for hair damaged due to colouring. It includes various conditioning treatments such as haircuts, daily protein spas, professional conditioning or a host of home remedies. A very extensive treatment is complete removal of the damaged hair. You can consult a good hair care expert to recommend specific medications for the condition of your hair, or try to find out some effective home remedies that have stood the test of time and found to be equally good for fixing the problem of hair loss due to colouring.
Read more articles on Hair Colouring.