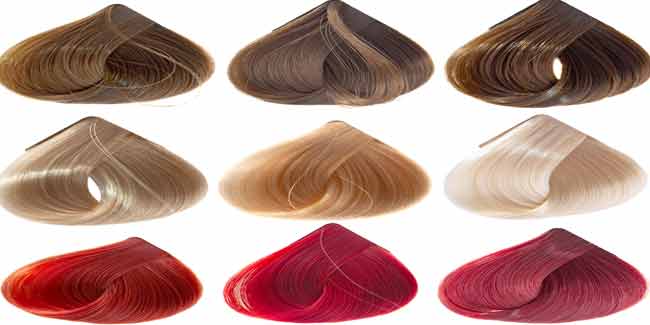 Knowing your hair colour options beforehand can make all the difference between ending up with a disaster and making a daring style statement.
So, are you bored with your usual hair colour? Do you need some drama in your life? What better way to do it than by changing your hair? Get a great hair cut, and while you're there, what about a change of hair colour as well?

Whether you choose to colour your hair to cover grey hair or to bring some freshness into your life and look, knowing your options beforehand can make all the difference between ending up with a disaster and making a daring style statement.

Here are some hair colour tips to make sure that you get your colouring just right.
The first rule of hair colour to make sure that your hair colour 'goes' with your skin. Especially if this is your first time colouring your hair, try not to stray more than three shades too far from your natural shade.

Stylists recommend that you never go more than three shades darker than your present colour for good colouring results.

If you're colouring at home, remember to get enough hair colour. Don't skimp on amount. Spreading too thin can lead to embarrassing consequences. Most kits have enough colour for shoulder length hair of 'normal' volume. If you're hair is thicker or longer than 'average', stock up.

Don't rely on the tools in a retail colouring kit. The job is always better done with the right tools. So, get a pair of vinyl gloves and a good applicator brush at your local beauty store.

Before you colour, do a strand test. Follow the rule like a fanatic would follow his religion. Colour part of your underlayer before you colour all your hair, because you end up hating it, there'll be precious little you can do in the aftermath. Better safe than sorry!

Use an appropriate shampoo. Harsh chemicals can mess up new colour like little else can. Pick a shampoo that is specifically designed for coloured hair, and the colour will not only last you longer, but will retain a healthy sheen for longer.

And finally, don't forget to deep condition your hair. Ever.


If you are colouring hair for the first time, it would involve several apprehensions. You would be concerned about the suitability of shades chosen, the impact it is likely to have on your strands, reading up on the ways to care for coloured hair and sticking to them etc. The ideal start would be to read up a bit on the types of hair colour available and gather information on how to choose hair colour. Once you are well informed, choosing would be simpler.



Read more articles on Hair Coloring.