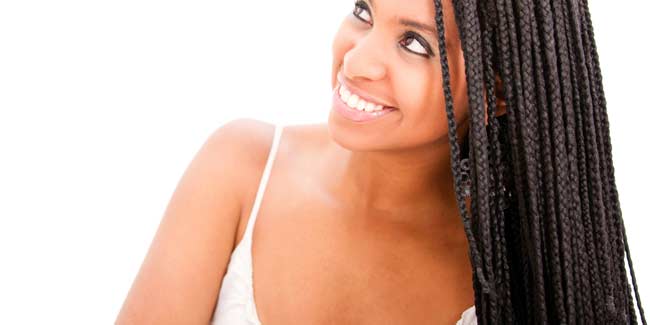 Dreadlocks seem to be a fascinating idea; it is most popular among African-Americans and has steadily grown in to a desirable hairstyle for others as well.
The first few months of getting dreadlocks seem to go by easily, without much hassle, but then you face the difficult part of maintaining it. Dreadlocks need some care of course but you will soon find out how easy it is to maintain them. So, if you are reggae inclined and idiolise Bob Marley then here is your chance to unveil the secret.
Regular Wash
Some people tend to think that dreadlocks do not need any washing; general perception is that dreadlocks are essentially a dirty hair style. But this is completely wrong, as dreadlocks need shampooing just as any other normal hairstyles do. Here you will have to lather up and allow your hair to soak up the shampoo. You must not scrub your hair. Later you can squeeze your dreads out like you would do to a sponge, and let the water run through your hair.
Air Dry
Dreadlocks are not really suited for towel dry as that will leave your dreadlocks frizzy and messy. Just gently pat your dreads with a towel and let your hair to air dry. For this it isn't really necessary to use a hair dryer or other such tools on your hair, there is a possibility that it will damage your hair.
Don't Comb
Here is some good news; you do not have to comb your hair anymore, as your dreadlocks do not need them. A comb can be hazardous as it might tangle your hair and could leave your dreads frizzy. This is why you will have to use your hands and fingers for your dreadlocks. Any other styling tool is unnecessary and may even undo some of your hard work in growing and setting your dreads.
Oil your Scalp
Your scalp may feel dry due to dreadlocks, and this is even truer when you have dry skin. By oiling your hair you will help to reduce the dry scalp symptoms that you may encounter, these include itching and flakiness. Get normal hair oil purchased from any store, or coconut oil. Dab this oil along the scalp and use your fingers to rake it down through your hair to keep your dreads shiny.
Tie Dreads when Asleep
Your dreadlocks can be a nice companion for you to sleep with, but this doesn't help it all that well. Sleeping with you dreadlocks free and open can make them frizzy. Tie your hair up in an elastic band before going to bed, this way friction can be reduced from the pillow to the dreads. If at all you find it difficult to tie your while asleep, then you should invest in a silk pillowcase which will allow your dreads to slide over the pillow with less friction thus causing lesser frizz.

Be confident about your style and carry it off with style, and you will make an impression with the dreadlocks.

Read more articles on Hair Care.