Although people say that it is not okay or good to be sad, while sometimes it is perfectly fine to not be okay. Sometimes, sadness is fine. It is alright to be just quiet and not that cheered up. Just like happiness, sadness is an emotion. Then how could we ignore it? If you are happy and you are allowed to feel it, then why are you not allowed to feel sadness? There is a huge misconception about sadness that you are not supposed to feel it, you should completely ignore it but how is it practically possible? If you are sad, you are just sad and on a serious note, you cannot do anything about it.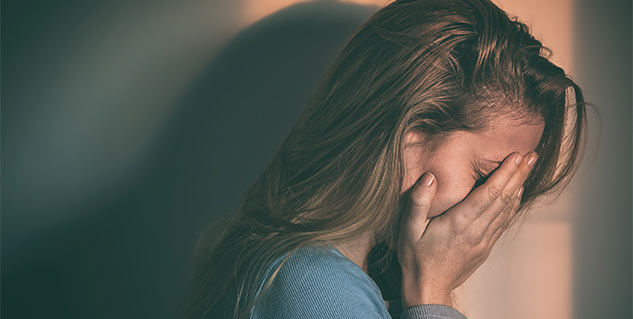 Know one thing, if you are sad it is FINE. Yes, it is absolutely fine. No, you are not bothering anyone with your sadness, you are just being sad, you are just embracing your emotion and that's it. It's not a big deal.

So, when people say, "Don't be sad, get over it!" Tell them to "Shut up!", because you are doing nothing, but being true to yourself by embracing your sadness.

You can be sad...
When you are going through a break up
Yes, if you are going through a break up, you just got your heart shattered in millions of pieces, there's no way you will be feeling nothing less than sad and maybe even dead. So, don't push yourself. Be sad. But do recover in time.
When your career plan did not workout
Well, it is something to be sad about because in a way your sadness will help you get up and work harder for next time. So, grab a coffee and the silent corner of your house and be sad while you pen down your plan B.
When someone has passed away
There's nothing to add more. Tears and sadness is inevitable.
For no reason at all
When mood swings have gotten the best of you. Just be sad but heal in time before you start feeling depressed and run out of motivation for no reason.
Image: Shutterstock
Read more in Mind and Body.
For more such stories, Download Onlymyhealth App.