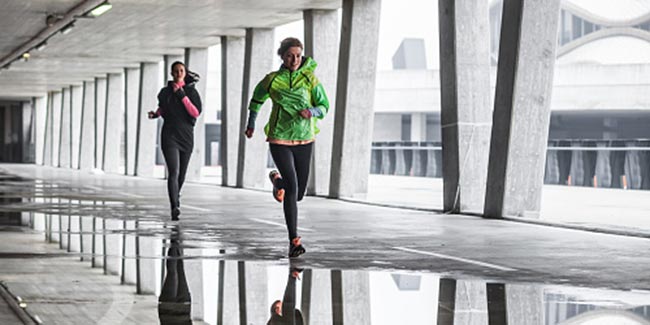 The onset of monsoon brings respite from the scorching heat of summer but it also throws a different challenge for maintaining fitness. If you are used to morning walk or evening workout in the open, regular drizzles can affect this schedule. Moreover, the cool of monsoon tempts all of us to indulge in hot and spicy pakoras, hot chocolate cakes and other unhealthy stuff. So, how to ensure that monsoon does not affect your health?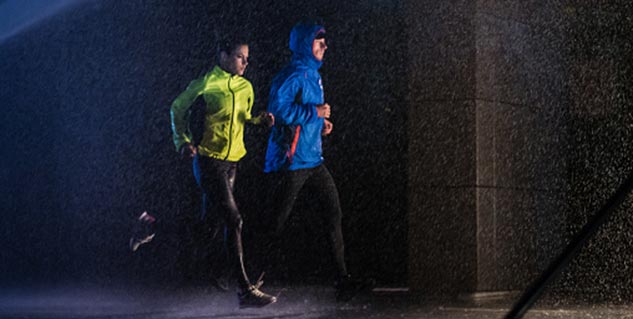 Exercise at home
Consult with your fitness instructor about the exercises similar to the workouts you do at the gym. When working out at home, stick to the same routine and timings. This should include even dressing in the same manner before going out for your workout. If you do not work out, this may just be the ideal time to begin with the temperatures down after summer. Do some simple stretching exercises for starters.
Workout tips
You can purchase some simple at-home exercise equipments such as skipping rope, treadmill, dumbbells and so on. Monsoon is the ideal time to buy them and start using. Other than this, the simple exercises such as sit-ups, calf exercises, knee bends and waist bends work as good as gym workouts. If you do not find these interesting enough, just perform some household chores which require physical exertion, clean out your cupboards, shelves or rooms. You can simply walk up and down the stairs to get a workout.
Play with the kids
If you have kids, don't mind getting dirty with them. You do not have to roll around in the mud but just be on your toes and enjoy behaving like a kid all over again. Playing kid games can be exhausting and that is not the worst thing to happen to you. Jogging indoors around your house or on the spot is also very healthy. It may be hard to resist the mouth watering monsoon snacks but you can always make up for them by working out. Engaging yourself in any sort of interesting activity that burns your extra fat is recommended.
Give dancing a try
Turn on the stereo, catch your partner and start dancing. Do not worry about how you dance, just swing to the tunes. If you feel gloomy with dark clouds, nothing can pep you up like dancing. As no one is watching, you can let go of all the inhibitions without worrying about being laughed at. If you have always wanted to enjoy good times with your partner, nothing like making merry with a jolly dance. All this would of course burn away the extra calories that you have consumed with high fat snacks.
Image: Getty