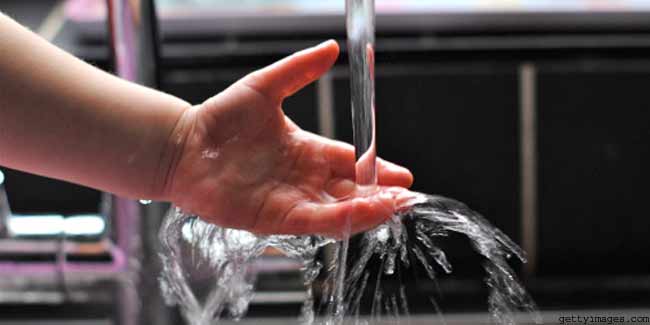 Washing hands regularly is the first line of defense against spreading infectious diseases. Discover all the crucial times in which you must wash your hands.
According to the Centers for Disease Control and Prevention, for both adults and children, hand washing is the first line of defense against spreading infectious diseases.


When it comes to washing hands before eating food, everybody thinks that it is not as important a task. But, let's face it; our hands are a flourishing ground for innumerable bacteria and viruses. If you do not consider hand washing as a preventive measure, then it is high time you acknowledge the rule of thumb your mother taught you when you were kid.

The mere presence of germs on hands doesn't cause infections, but it is when they enter your body that they cause harm. Hence, it is important that you pay heed to hand hygiene.

Listed below are few important hand and food hygiene measures:

When to Wash Hands?
After touching or handling raw food items such as poultry, fish, eggs, meat, vegetables and fruits.
After touching rubbish bins or garbage.
Before eating food.
After playing with pets.
After coughing, sneezing and blowing your nose.
After touching your eyes if you have an eye infection.
After going to the washroom because the number of germs on your fingers tips doubles after using toilets.
Before touching food utensils.

Some more Personal Hygiene Tips
Avoid working in the kitchen in soiled clothes. Use either an apron or change clothes.
Cover any kind of cuts, burns and sores because open wounds can easily lead to cross-contamination.
Remove any accessory that you're wearing in your hands while preparing a meal. Germs may be present under the bracelet, ring or watch.
Do not brush or comb your hair in the kitchen. 1mm of your hair follicle can safely harbour 50,000 germs.
If you suffer from gastrointestinal infection, avid handling food for others.
While handling food, avoid coughing, spitting and smoking near food and touching your eyes, nose, teeth and scratching your hair.

Reminders

A few reminders to keep you going in this battle against germs:
Always use soap and water to wash your hands.
Wet your hands before applying soap.
Rub your hands vigorously, especially your finger tips i.e. those portions of one's hands that are usually missed out.
Rinse your hands with clean water.
Dry your hands with a clean and dry towel.
Do not let your hands stay moist for long because germs multiply and spread quickly in moist conditions.
The more foreign bodies you touch, the more your chances of picking up bacteria and germs that can be harmful for you.

You would be able to keep illnesses far away from you if you manage to maintain hand hygiene. Keep your battle against germs going, friends!

Read more articles on Hand Care.