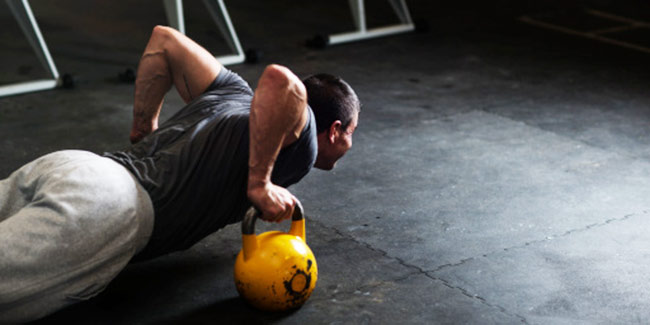 When we talk of getting healthy and feeling better, the conversation inexplicably always veers to one's gym habits. Gyms are places we go to get healthier, but you need to take good care of yourself while you're there to. It is possible to do a lot of damage to your health while you're there as well. The risk begins at your trainer and threads its way through exercises, and equipment through to baths and showers. Read on to know more.
Look for certification for the gym
Most gyms in India let you have a personal trainer who takes you through your workout and gives you instructions on what to do, what exercises to try and what to avoid. Most gym –goers trust their trainers completely and implicitly. Twenty five year old regular gym-goer Aditi says, "My trainer is the most important man in my life! I rely on him not just while I'm in the gym, but I take his food recommendations very seriously too." Thankfully for Aditi, her trainer is a certified professional. But often, this is not the case. So, to be on the safe side, before you place your health in a Trainer's hands, ensure that he or she knows what they're talking about. Look for certification for the gym and the trainer.
Your regimen must be built according to your needs
Exercises that are good for one person may not necessarily be good for another. So, ensure that your regimen is built according to your needs. Delhi-based independent medical practitioner Dr. Arpanaa Kumar says, "Faulty exercising can do severe damage to your body. It is very important to have a holistic and specific exercise regimen for every individual. Gym-goers should be careful about what they are subjecting their body to."
Equipment malfunction in the gym
Equipment malfunction can be another cause for concern at the gym. Several people use the same equipment over a period of time. The possibility that the equipment can malfunction increases with every use. Always ensure that the equipment you're using is in ship shape and no cables are fraying. And if you do spot something like that, inform the authorities immediately to prevent damage to yourself and others.
Catching infections in the gym
Another risk in the gym is catching infections. "Bacteria, fungi, and viruses thrive in wet areas such as showers and swimming pool decks", says Manthan, a Trainer with a leading fitness Centre. Bacteria can also thrive on used towels on locker room floors, sweaty machines, and even benches. Manthan recommends that it is good to wash your hands frequently, wipe down the equipment before and after you work out, and sit on a towel when in the sauna or on benches.
Image: Getty