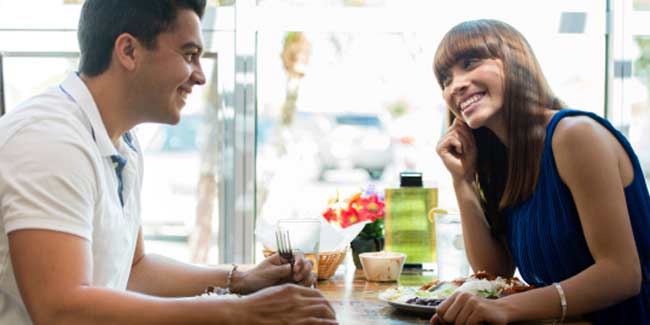 On your first date, you have to be at your best to impress your date. To have a perfect first date, keep these tips in your mind.
On a your first date, you have to be confident and show your positive side to the person you are meeting. First date brings lots of anxiety to you. There areBy following a few tips, you by which you can control your anxieties and can have a successful first date.
Dress properly
Dressing is an important aspect of the first date. You should dress aptly according to the place of the date and the situation. Dress in a clean outfit. Men can wear jackets, jeans or suits accompanied with a clean pair of shoes. Women should dress in a more descent way rather than dressing in a provocative way.
Be on time
Turning up late on the first date creates a wrong impression. If you are supposed to pick up your date, make sure your date does not have to wait for you. This will establish you as a responsible person in the eyes of your partner.
Compliment your partner
If you are going with a girl, compliment her for her clothes and her looks. A man should keep complimenting her throughout the date to show his interest in her. Be sincere and honest while complimenting her. This will send positive vibes to your date.
Talk and listen
To enjoy the date it's essential that you talk less and listen more. Give your date a chance to talk and to express his/her feelings. By listening to your partner, you come to know many things about the person. If you like the person, express that you are interested to have a relationship with him/her.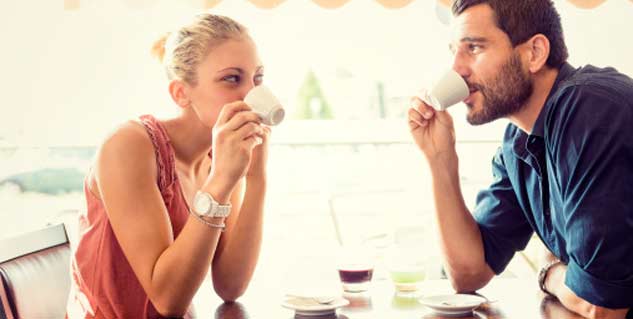 Be mysterious
Don't reveal your complete life history in the first date. People are always attracted towards mystery, so be a little mysterious. Your date will be curious to know more about you and this will lead to another date.
Show confidence
Always be confident in whatever you say and do. Remember a confident person makes a good impression on others. Your personality should depict confidence and positivity.
Stay away from alcohol
Try to stay away from alcohol. If also you want to drink, drink do so in a controlled way. Over drinking can bring embarrassment to your date.
Touch me not
Touching lightly or in a gentle way shows your interest in him/her, but do not over touch too much. A gentle handshake will send the right message to your partner. If your date is comfortable, give a good night kiss to her/him.

Always remember that first impression is the last impression. Therefore try to impress your date with the right mannerisms and attitude. This can be the beginning of a new relationship.
Image source: Getty Images
Read more on Relationsip Advice.