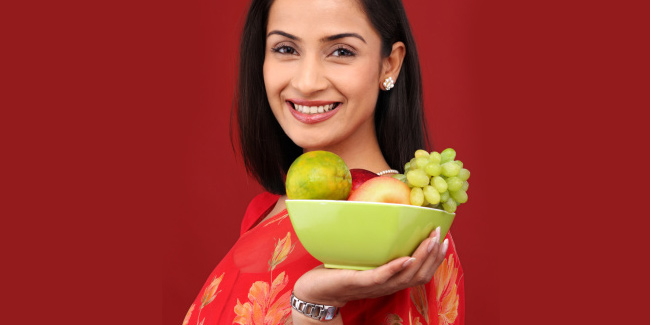 Fasting tips for working women: get information on the best tips that working women can adopt while they fast. Know techniques that help working women while fasting.
If you keep fasts during Navaratri and go to work at the same time, it would hardly be beneficial for your health as you expect. It can give you tummy troubles and fatigue. By following some tips given below, you can expect to avoid the bad effects of Navratri fasting.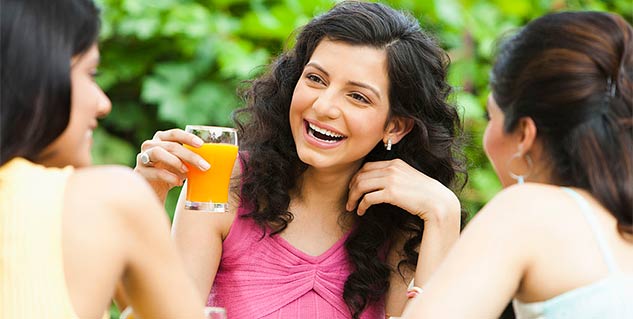 [Read: Healthy Ways to Fast this Navratri]
Do not tire yourself
The most important aspect of fasting while working during Navratri is to make sure that it does not get tiresome. This would defeat the purpose as fasting is supposed to improve your health and not affect it adversely.
Avoid stress
When you are not following your regular routine of eating, stressful situations can worsen your condition. Make sure that you have adequate fasting food with you to deal with any stressful circumstances. Having fruit juices can relax you while working.
[Read: Fasting and Health]
Choose your foods wisely
Fasting should not mean binging on high calorie foods such as potato chips. Fruits like banana, papaya, apples, guava will keep you energised the whole day. You need energy to be able to work and not having food does not help. Whatever be your sincere beliefs about eating little, make sure it is not affecting your performance at work. Bananas give instant energy and will keep you fill for a long time. Avoiding salt in the fast can weaken you. See, if you can have sendha namak (rock salt) to guard against the weakness.
Guard against acidity
If you suffer from acidity, keep eating every two hours. Keep fruits and nuts ready for having every two hours. Not eating for a long time will increase the acidity in your body.
[Read: Ten Diet Tips for Navratras]
Keep your energy intact
It is all well and good to fast while being at home for most of the day but working women need to keep their energy intact, as otherwise it will affect their work. Modify your fast in a way that does not deprive you of energy.
If you manage your fasting keeping above points in mind, it would ensure that requirements of your faith and profession are met, other than health benefits. No need to feel low on energy while at work and neither should you compromise on your observance of fasting.
Image: Getty

Read more articles on Festival Fever
For more such stories, Download Onlymyhealth App.