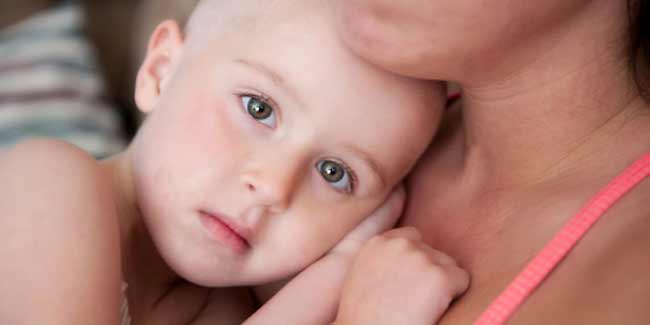 The risk of cancer is all around us. Round the clock we are surrounded by factors that put us at the risk of developing cancer. In a frightening situation like this, here is what you need the most.
Even though the precise cause of cancer is not known, there are many things that can increase the risk. For instance, oxygen which is vital for our survival can play a significant role in the development of cancer cells when in its free radical form.
The Basics
Radicals are atoms or groups of atoms with unpaired electrons which can be highly reactive in nature. With growing age, as a person keeps getting exposed to certain conditions, the rate of production of these oxygen-free radicals increases and the strength of the immune system to fight the oxidative damage caused by free radicals decreases. With time, these oxygen-free radicals accumulate, which leads to changes in the DNA of cells giving birth to cancerous changes in them. Thus, normal cells turn into cancerous cells.
Cancer Cells vs Normal Cells
There are several differences between cancerous and normal cells. They can be distinguished by the following attributes:
Cancer cells have an abnormal rate of growth than the normal cells
Cancerous cells can invade surrounding cells
These cells have a self-nourishing quality which they do by growing extra blood vessels around them
Cancer cells can move to other parts of the body causing `true' or `malignant cancer'
While cancer cells are immortal, normal cells are programmed to die normally through a process called apoptosis.
When the body is in its normal condition, the immune system can reverse the effect of oxidative stress. But, when the oxidative stress becomes high the immune system loses its strength due to poor nutrition and diseases like TB, AIDS, etc. This gives way to cancer cells for growing continuously.
This means that everyone and everything that consists of cells, is at a risk of developing cancer. Development of cancerous cells largely depends on the strength of immune system. Thus, here are few factors you must stay aware of.
Ageing
As a person ages, the cells lose their ability to regenerate and become more vulnerable to become tumour cells.
Lack of Exercise or Physical Activity
If a person does not indulge in many physical activities or does not workout regularly, they may be at an increased risk of several types of cancers.
Heredity
Cancers are a result of mutations in the genes. Some of these changes are hereditary. Some cancers like melanoma and breast, ovary, prostate and colon cancer can be passed on. But, this does not necessarily mean that you would suffer from cancer if your parents had cancer.
Hormones
At times, hormonal imbalances may be the cause of cancer. Many studies have shown that women who have taken estrogen for various hormonal therapies may be at a risk of developing cancer.

A healthy immune system is what can save you from the wrath of cancerous cells. But, if you fail to boost the strength of your immune system you will always be at the risk of developing cancer.
Image courtesy: Getty Images
Read more on Understand Cancer.