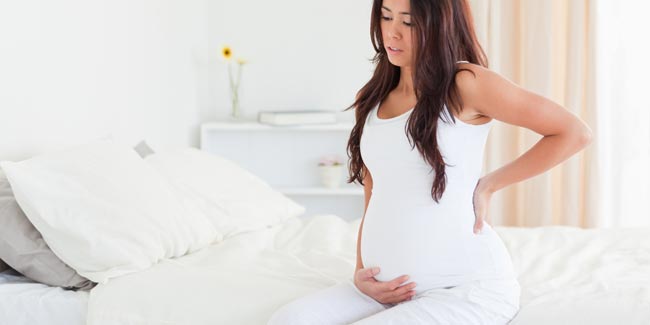 Endometrisis and pregnancy, in some women, go hand in hand while others have no option but surrender the idea of motherbood. Learn how endometriosis affects pregnancy.
Endometriosis is the abnormal growth of endometrial cells outside of the uterus. Endometrial cells are similar to the cells that form in the inside of the uterus that are shed during menstruation.


Endometriosis develops in women in their reproductive stage. The exact prevalence or reason why it happens hasn't been found yet especially because most women do not experience any symptoms. Endometriosis is usually diagnosed in women between the age group of 25-35 years though its onslaught on girls as young as 11 years is not implausible. Endometriosis is rare in women, who are on the verge of menopause or are postmenopausal.
Symptoms
Some of the symptoms of endometriosis include pain during sex, pain before and during periods, fatigue, infertility, painful urination during periods, painful bowel movements during periods, allergies, chemical sensitivities, frequent yeast infections etc. Pelvic pain in women with endometriosis depends on where the implants of endometriosis are settled along with other factors. Implants that are deeper and settled in areas with several pain-sensing nerves are more likely to cause pain. The implants may also causes substances to circulate in the bloodstream and produce immense pain. Pain may also result from the formation of scars by the endometriosis implants. There is, however, no relationship between the spread of the implants and severity of the pain.
What to expect



If you suffer from endometriosis, you must already have asked several practitioners about your ability to get pregnant. If you haven't found an answer yet or haven't thought of it yet, here is good news: endometriosis does not shrug off the chance of getting pregnant completely though it does harden the process of conception.

Studies have found that 21 to 44 % of women, who are infertile, have endometriosis and 4 to 22 % of fertile women have endometriosis. What the doctors are not sure of is the certainty that endometriosis hinders the ability of a woman to get pregnant.
Treatment

Treatment for endometriosis depends on the severity of pain and future pregnancy plans. If you wish to reduce the pain, your doctor may expose you to hormone therapies that lower the body's estrogen levels and shrink the endometriosis implants thereby reducing pain. If you have future plans to be pregnant, the doctor may provide surgery or infertility treatment.
Read more articles on Pregnancy Problems.