Eggs are an excellent source of pocket-friendly and high-quality protein. The egg white contains more than half the amount of protein and contains a lower rate of fat than found in the yolk the white also consists of vitamin B2. Eggs are the first step to reach a healthy lifestyle. One will often notice that whenever we first join any fitness institution the experts always advise each and everyone to start the intake of eggs as it is high in protein and has everything your body needs to live a healthy life. In this article, we will emphasize the need for egg protein for aging women and what benefits do eggs offer them that cannot get otherwise.
Egg Protein for Women
As eggs are included in everyone's diet in this fast-running era it is very important for aging women to start and add more egg protein in their daily diet. As per Dr. Kavitha Reddy, Nutritionist & Director at Sreya Nutrition, Supporter of the Right To Protein initiative, with age, women start to lose the protein and many other factors that support one's healthy life which includes lack of the appropriate protein. Men's body works differently as compared to women's body as the women's body goes through way more and vivid hormonal changes than men. The nutritional needs also increase with age as they reach their 40s their metabolism rate drops and becomes slow which leads to trouble facing losing weight. Including eggs in the diet can eliminate this problem along with providing other health benefits.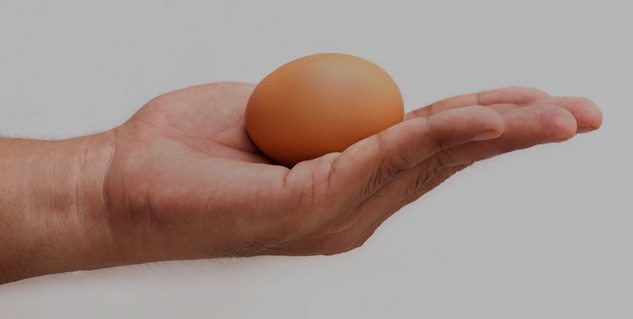 Why you must eat eggs?
Eggs have many health benefits and some of them are mentioned here, scroll down to read all of them.
Nutritional powerhouse
As women grow older, they start facing bone deficiencies which are caused due to the lack of the vitamin in the body to keep the bones strong and steady one need to increase the intake of the vitamin d which is highly found in the eggs. Besides, eggs are also a vital source for getting vitamin D, B6, B12 and consist of minerals commonly known as zinc, iron, and copper.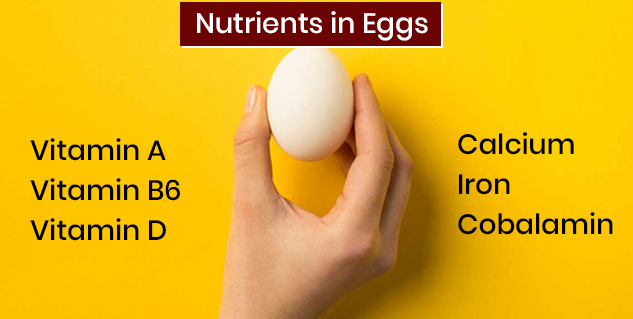 Also Read: 4 Side Effects Of Eating Raw Egg Whites Daily
Increases metabolism
As women reach their 40s the metabolism rate drops and become slow which leads them in facing issues while losing weight. Adding eggs to their diet helps those issues as the eggs are highly nutritious and low in calories. A boiled egg contains 78 calories and much other nutrition like choline which helps in increasing metabolism. Protein increases the metabolism rate by 15-30 percent carbohydrates increase it by 5-10 percentage and fats increases it by only 5 percentage so increasing the intake of protein found in eggs is way more effective than intake of carbohydrate n fats
It's a good source of omega-3s
Omega-3s are short for omega-3 polyunsaturated fatty acids. They're a family of "essential fats" that play a vital role in the way our cell membranes /work. As we all know Oily fish is one of the best sources and eggs contain similar types of omega-3s as those found in fish. It's good for many things like heart and body.
Also Read: Does Refrigeration Impact the Health of Eggs? Let's Get To Know How To Store Eggs Properly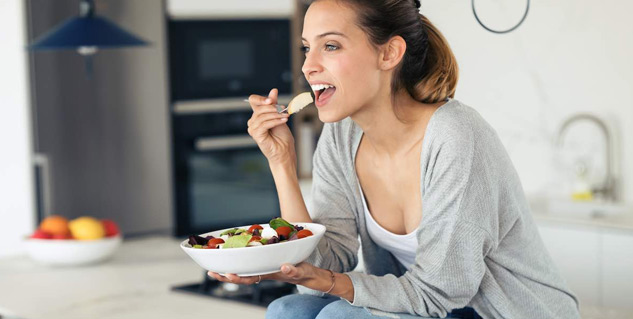 It contains antioxidants to protect the eyes
As we reach a certain age our eyesight slightly decreases and causes a lot of problems but the eggs have antioxidants like lutein and zeaxanthin which are believed to help in protecting the eyes from various diseases. The vitamin A present in the eggs may help in the same it can b used by anyone not only the women as having eyes sight problem is so common in any age group
So as seen now that eggs are really effective in leading a healthy lifestyle and help women mainly, aging women must start consuming egg protein in daily diet. Buy chemical-free eggs for better nutrition and results.
Read More Articles in Healthy Diet