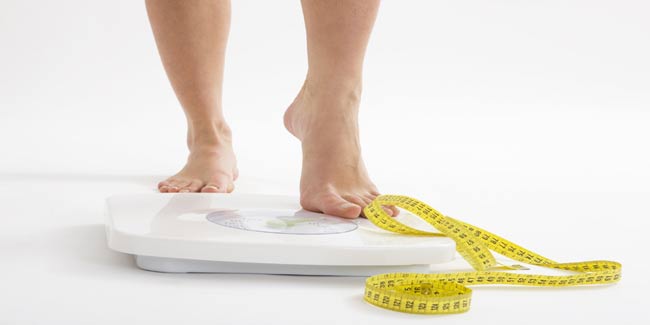 Low weight gain during pregnancy can deprive your baby of his nutriotion and cause a host of other complications. Know the effects that low weight gain has on you during pregnancy.
Weight gain during pregnancy is complimentary; it simply occurs too easily and is normal. But there are a few people who happen to struggle to gain weight during their pregnancy, and it is in no way a good thing to happen.
Pregnancy brings along several concerns along with a sense of satisfaction and pleasure. Once you conceive, you need to be conscious of your diet, be equally vigilant about your fitness and of course you would need to watch your weight. During pregnancy, you should be gaining weight, but if in case you gain too much weight or you do not gain enough weight then both are considered harmful for the growth and development of the baby. In some cases, inappropriate weight can result in difficulties during the delivery process as well. Therefore, it is extremely important to maintain your weight.
Monitoring Weight Gain during Pregnancy
In order to minimise the effects of low weight gain, one needs to be aware of the basic standards of weight gain. If you had a healthy BMI of about 18.5 to 24.9, ideally you should be gaining around 25 to 35 pounds during the course of pregnancy. The first trimester should be about 1 to 5 pounds and it should continue at the rate of 1 pound every week during the remaining months. This sequence will ensure healthy growth of the baby. If you have been underweight before conceiving, you need to gain from 28 up to 40 pounds to make up for it. For those who are overweight, gaining around 15 to 25 pounds would be enough. For the obese, weight gain should be restricted between 11 and 20 pounds. Depending on your body type, you need to analyze if are experiencing low weight gain during pregnancy.
How Can Low Weight Gain During Pregnancy Affect the Baby?
Low weight gain during pregnancy can affect the baby in adverse ways. The most common repercussions include:
If you have gained too little weight as a mother, the baby could remain deprived of nutrition. This could especially be the case if you have been underweight before conception. In such cases, the infant will be born underweight and malnourished.
In most cases, a premature delivery is also a ripe possibility.
In extreme cases, birth of a handicapped child is also a possibility.
Most often, underdeveloped babies care more likely to develop hypertension, obesity and heart diseases later in life.
Lack of weight gain especially in the second and third trimester could be a result of intrauterine growth retardation or IUGR. In such cases, the chances of potentially damaging health conditions like birth asphyxia are considered common.
Mothers suffering from IUGR are also known to give birth to infants who develop health complication s like hypoglycemia, later in their lives.
Children born with IUGR could also face sufficient weight gain and height retardation later in their lives.

Low weight gain during pregnancy will affect the immediate health of the child and can become a leading cause of serious problems later in life as well. Therefore, it is strictly advised to seek counsel of an expert dietician during the course of pregnancy and maintain a weight chart to track your progress.
Read more articles on Problems During Pregnancy