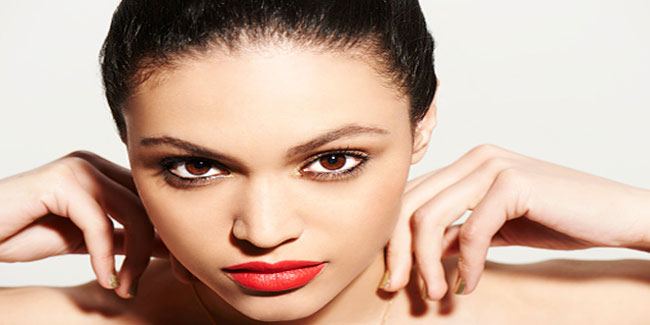 Flawless and radiant skin largely depends on the kind of lifestyle you lead and on your food habits. For natural skin radiance, you can resort to some home remedies that do not cause any side-effects.
Everywoman wants to have flawless skin but flawless and radiant skin largely depends on the kind of lifestyle you lead and on your food habits. Besides, it also depends on how much you take care of your skin and what lifestyle habits you follow. For naturally glowing skin, eating healthy foods and exercising are essential. Here are some of the easy-to-make home remedies for a naturally glowing skin.
White Flour Face Pack
This face pack is suitable for oily skin. Add water into two tablespoon of wheat flour. Massage it on your face in an upward circular motion. Let it dry and then wash your skin with cool water. You will get rid of excess oil from your skin thus reducing your susceptibility to pimples.


Dry Skin Face Pack
Prepare a moisturizer for your dry skin by mixing a quarter cup of rose water and glycerine. Add one teaspoon of vinegar and quarter cup of honey to it. Apply this pack on your face, leave it for a few seconds and clean with a wet cotton ball. Preserve this solution in a bottle and use it twice in a day.


Face Mask
If your skin type is normal, you can regularly use a face mask for glowing and spotless facial skin. Take orange juice (you can also take tomato) and add two tea spoons of curd in it. Massage it on your face in upward direction and pat dry. Remove it with cool water for sparkling skin.


Multani Mitti Face Pack
Multani Mitti or Fuller's Earth adds radiance to your skin if applied once in a week. With three to four tablespoons of multani mitti grind 8-10 mint leaves. Refrigerate this pack overnight. Take it out next morning and keep at room temperature for a few minutes. Apply this pack on your face and let it dry. Clean your face with a rosewater-dipped cotton ball and then wash it off with cool water.


Almond Pack
Grind 8-10 almonds and add two teaspoon of milk to it. Keep the pack in a bowl for a few minutes so that it sets down. Now apply it around your eyes to reduce the dark circles. Pat dry and wash off with cold water.


Cabbage Juice Face Pack
Grind a cup of cabbage and extract its juice. Now apply it on your face and let it dry for 15-20 minutes. Wash with cool water and wipe with a cotton cloth. This face pack prevents wrinkles and gives a glow to your facial skin.

Apart from using the above mentioned home remedies for glowing skin, limit your consumption of spicy foods, garlic, non-vegetarian food items and dried fruits such as dates. Eat fresh vegetables and fruits and drink plenty of water to naturally detoxify your skin and see the result.
Image Courtesy: Getty/Ggpht.com / ytimg.com/ jinnie-femme/ blogspot/ indianbeauty.tips/ladycarehealth

Read more articles on Home Remedies.