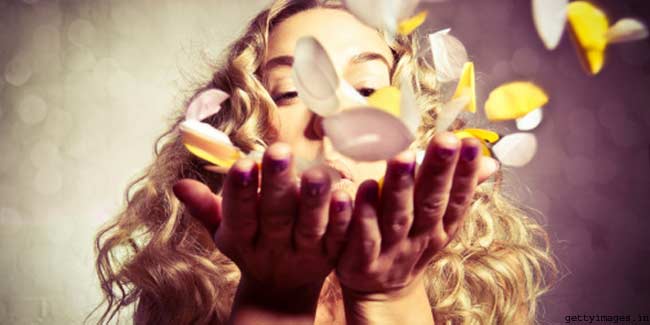 Yet another year is knocking at our doors. It's time to bring in the new look ahead for the New Year with renewed hope and vigour.
Yet another year is knocking at our doors. It's time to bring in the new look ahead for the New Year with renewed hope and vigour. While some ponder over memories of the year gone by, others are looking forward to set new goals for the coming year. We are listing out 10 things to do in the New Year.
New Year is the time when most of us make resolutions. Most people falter in their resolutions as they set their expectations too high or because of lack of motivation. If you have not really penned down your resolution for this year, here are a few suggestions.
Exercise
Losing weight comes as resolution no. 1 in most of our lists. If you are planning to lose weight, set achievable goals and try to stick to it by motivating yourself. Join a like-minded group to achieve your goals.
Even if you are not on the plum side, some form of exercise should be included in your day-to-day life. We should lead a healthy lifestyle focusing on nutritious food and physical activities.
Quit Smoking, Drinking
Those who are struggling to kick smoking should make it a point to quit this year.
You already know the ill effects of binge drinking on your health but still not able to control it. Then make a New Year resolution to drink less or quit drinking completely.


Spend more Time with Family
Those who feel guilty for not spending enough time with their loved ones, this is the time to compensate for all the lost moments. Make a resolution to spend some quality time with your family. This greatly helps in bonding with family members.


Take Care of your Finances
It is possible that you have made some mistakes in the past with your finances. Make a resolution to make amends this year. Make some smart choices about saving and spending your hard-earned money.
Pursue a Hobby
Most of us have some passion or hobbies which we would like to pursue. But as we are hard-pressed for time in our day-to-day life, we neglect our hobbies. As hobbies provide creative satisfaction, make a resolution to pursue your passion this year, be it singing, dancing or painting.


Go for Yoga
You want to try yoga for a long time but not able to do so then this is the best time to start. As yoga is said to be the panacea for your body and soul, you can embrace it as way of living.
Give Back to Society
Most of us want to give back to our society in some form or the other. This Christmas and New Year is the perfect excuse to do so. We can start small by giving gifts to our neighbourhood children who can not afford it. Try to get in touch with some NGOs in your locality who are doing good work for the underprivileged. The joy of giving will bring you immense pleasure.
Take a Break
You have worked the whole year round, this is your time to relax and go for a vacation. If you are a party person, go unwind in clubs and lounge bars in the city. The ambience with good food and music will lift your mood. If you are an outdoor person, explore a new place, it will broaden your horizons.
Connect with Friends
In our busy life, sometimes we lost contact with our friends. Or, we fight with them over some trivial issues. It is the perfect time to reconcile and reconnect with your friends. Friends bring in special joy to your life.


Care for Environment
This is last but not the least among our ten things to do on New Year. It is high time to wake up to the threat of environmental pollution to our planet. We can surely make a difference in our small ways by switching off the lights while going out, not wasting water, or opting for eco-friendly choices in our daily life. If you have children, then make it a point to teach them basics of green living.
Read more articles on Festival Fever.