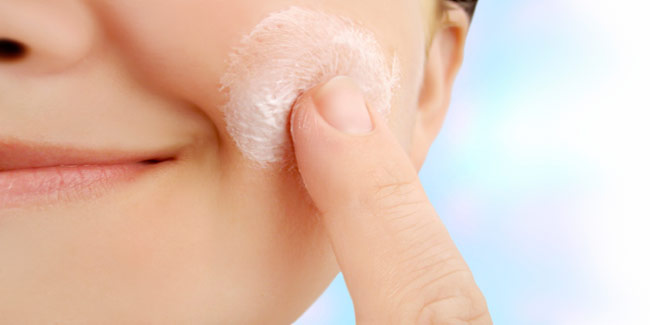 Longing for a naturally glowing skin? Follow these dos and don'ts while taking your meals, effective skin care routine and healthy lifestyle choices and there you are.
The skin being the largest organ in the body needs and must be taken the best care of and in a timely manner. As we age the skin loses its texture, softness and colour and ruptures one's desire to have supple, smooth, beautiful, glowing and flawless skin.
You can help achieve a much-coveted naturally glowing skin by keeping in mind a few dos and don'ts about balanced diet, effective skin care routine and healthy lifestyle choices
Dos
Do eat and drink healthful foods for a naturally, clean and healthy skin. Incorporate in your diet fruit, vegetables, nuts, organic meats and dairy products which provide the essential nutrition that your skin needs.
Do drink lot of water; water helps ingest antioxidants that fight free radicals and prevent cell damage.
Do exfoliate regularly (at once a week). A chemical exfoliater with glycolic or salicylic acid works for those with oily skin. Those with normal or sensitive must use a microdermabrasion formula exfoliator to keep their skin soft and glowing.
Do use eye cream every day if your skin around eyes is very thin and fragile.
Do follow a skincare regimen regularly. If you are irregular with skincare, you won't see any lasting results.
Do wear makeup with the most natural ingredients. The chemicals of many makeup products do not let skin to breathe.
Do sleep for eight hours daily. Our skin needs rest for regeneration of cells.
Don'ts
Don't forget to wear sunscreen. It is a sort of moisturiser that serves dual purpose. Make sure to wear sunscreen with an SPF every time you walk outdoors.
Don't overdry your skin. Many of us keep skin dry when confronted with a pimple, only to make it worse for skin. Stripped natural oils off skin by keeping it dry makes it produce more sebum to make up for it. The production of sebum clogs pores, causing pimples.
Don't put your hands on face all the time. Touching your face too soon transfers more oil, bacteria and grime onto your skin.
Don't forget your neck, chest and hands in your skincare routine; they do need care besides face. Sunscreen, exfoliation and moisturisation are equally important in these areas as on face.
Don't overdo the makeup or concealer. It is advisable to apply it when you really need it.
Don't indulge in smoking prematurely. The consumption of nicotine constricts the blood vessels, blocking the flow of oxygen to your skin cells and damaging them.


Read more articles on Skin Care.