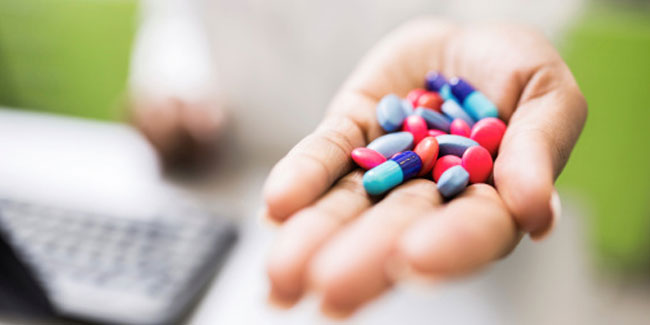 Physical pain is common to all of us and one of the best ways to escape from it sans side-effects is by trying some DIY techniques right in your home.
There are at least a million people in India who are struggling with chronic pain and about a million others who are at a high risk of developing the same. For a lot of these people, there are not really any physical interventions available that can eliminate the pain completely. For such people, it becomes almost necessary to take to natural methods of pain relief. So, when this agonizing pain strikes you again, take help from these DIY pain relievers that work as quickly as any drug and are worth trying, you bet.
Heat and Cold
The best thing about using this DIY pain relief option is that they help you gain control. This treatment option helps to control the muscles and thereby, relieving the pain. This can further reduce emotional stress that had been peaking to overwhelming levels ever since you started going through the pain.

You can apply heat and cold directly to the aching part of your body. Moist heat is often better than dry heat and you can do this by placing a warm towel or soak in it in a tub and place it on the aching part. Cold can be applied with the help of a frozen pack of peas or a paper cup of ice. Heat and cold must be applied for periods of 15 minutes and not more. Before reapplication, you must let the area return to normal body temperature. Never place your skin directly on a heating pad. You must always have something between your skin and the heat or cold.
Imagery Exercises
This is an interesting DIY technique that can take you to a mental paradise and relive you of the pain. This method helps to manage pain via relaxation, allowing one to visualise what it is like to let the pain go away. If you know the reason for your pain, you can call upon a variety of the senses to conjure up an image of the pain getting washed away. You could do this exercise by sitting in your favourite place such as the beach or by the mountains.
Exercise
It may be hard to believe that when going through agonizing pain, one is capable of exercising and bringing the intensity of pain down to a minimum. But, this is possible. You do not have to engage in extensive exercising. Just moving the muscles a little and trying to walk around can do wonders in relieving the pain. The more active you are and the more muscles that you more, the faster your pain will subside.
Meditation
Relaxation response is just one of the many ways in which meditation works, but there is more to it. Several studies have shown that meditation is an excellent tool in fighting chronic pain. Because there are a variety of meditation techniques, you couple pick one that suits your comfort level as well as condition. Meditation does not require you to go to some designated place. You could do it in the comfort of your home.
Attitude
Surprisingly aspects such as your level of depression, anxiety, expectations and ability to deal with pain can determine the amount of pain that you will feel. Modification of certain behaviours can help one to change unhealthy attitudes as well as habits that may be a reason for the chronic pain.

One of the best things to do when you are suffering from chronic pain is to concentrate on your abilities instead of avoiding doing things that give you pleasure because of your condition.
Image courtesy: Getty Images
Read more articles on Pain Treatment.