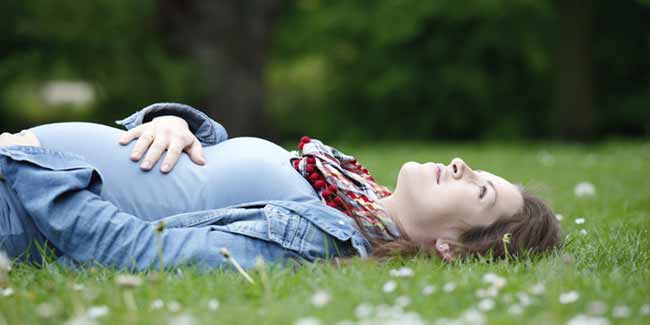 At times it is not possible for the pregnancy to proceed naturally and the health of mother and the unborn child falls under immense risk. This is when doctors start to speed up the process of inducing labour. Breaking water is one such method.
Breaking water is a method to induce labour if it becomes necessary. It is expected that breaking water, or amniotomy as it is called, would act as the signal to the body to initiate labour. The flip side to this is that you need to be fully committed to deliver, and be prepared to have a caesarean if need be.
The Process
The process of breaking water involves insertion of a device that looks like a crochet hook with a small sharp end called amniohook, which is used to tear the amniotic membranes. As soon as this happens, the amniotic fluid begins to leak out.

This process or any other of inducing labour by breaking water is generally recommended in the following circumstances:
Pregnancy that has lasted more than 41 weeks.
Gestational hypertension (high blood pressure caused by pregnancy).
An infection in the uterus that can hamper normal delivery.
Baby is not growing due to some complication.
Health problems such as uncontrollable diabetes causing serious health problems for the mother.
Problems when Water Breaks



The artificial rupturing of membranes for inducing labour, or breaking water, is no longer a recommended method of inducing labour. The reasons give above still make it an acceptable form of inducing labour and doctors or midwives do resort to it at times.

The process of breaking water is generally undertaken during an internal examination. Rupturing of membrane can be done by either an amniohook or an amnicot (a medical glove whose one end is prickly). There are some conditions in which this procedure works best. If the cervix is soft and ready to initiate labour, this method has been found to be more effective.

The risk of such a rupture of membranes is that it is not always successful and the damage done is irreversible, i.e. you cannot make good the ruptured membrane. Once the amniotic fluid is out but the labour has not been initiated, the baby is at a great risk of infection. Due to this threat of infection, the doctors and midwives have become much more circumspect when considering amniotomy. If an infection is suspected, antibiotics need to be given to the mother. That is never in the best interests of her health.

You do not need to rush into an induced labour, despite the delay or any other complication. Talk to your doctor or midwife to know more about the possibilities of normal delivery. Moreover, the doctor or midwife would know which method of inducing labour is suitable, based on how malleable and delivery ready your cervix is.
Read more articles on Labour and Delivery