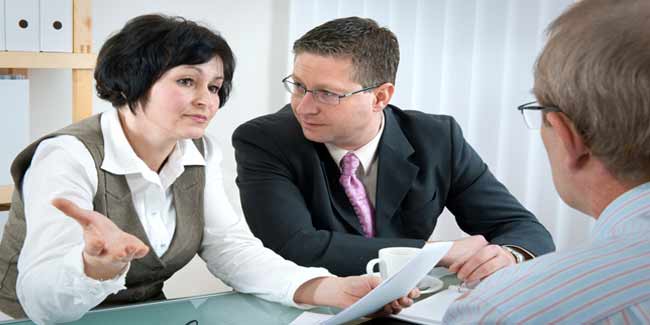 Coming to the decision of ending a relationship is not only hard but various emotions such as anxiety, dejection and regret are experienced. Ending a marriage can be harder as not only the legal issues sap your energy but dealing with it is completely different as children can be an additional factor to consider. Change of feelings and attitude towards each other can be hurting but ending a relationship has to be dealt gracefully.
Discuss with your partner/spouse: Ending of a relationship should be a mutual decision and should be discussed between the couple to avoid complications of any kind. Even if communication lines have broken down between the partners, it is important to discuss certain issues. Keep the discussion peaceful and conclusive.

Avoid blame game: Avoid being judgmental about whose fault has made the relationship sour. Even if you think it is the other partner's fault completely, do not vocalize your opinion. Breaking up should not end on a bitter note by blaming any one person as it takes two to tango.

Avoid confusion: One should be sure about breaking up and putting the relationship to an end. No open-ended relationship or hopes of keeping the relationship alive should be entertained. Be firm in your decision and stick to it. Seek closure from both of you as partners.

If you are married and seeking divorce, make sure to tell your children, if any, about the changes about to happen. Children are sensitive and cannot fathom adult matters but need to be told in a basic manner of what is happening.
Consult an attorney regarding financial agreements and child custody. Maintain a cordial relationship with your estranged partner. You do not have to be either hostile or friendly in your attitude.

Start fresh: Begin life with a fresh note by forgiving and forgetting your past. Have a positive frame of mind about the future and relationships.