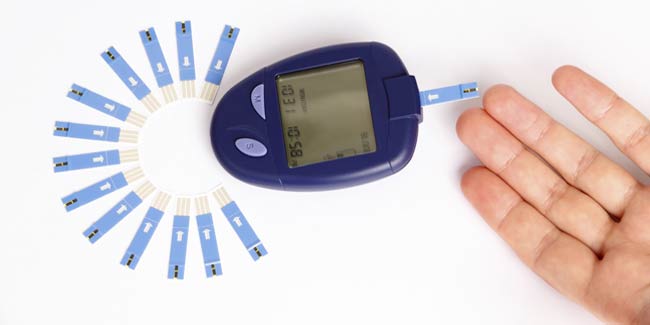 Diabetes affects everybody differently and its treatment too is different for everyone. However, improving a body's ability to use insulin is the basis of every treatment approach.
Diabetes is a chronic condition that has reached epidemic proportions. The disease is slightly more prevalent among men than women.


Diabetes is characterised by the body's inability to control blood glucose levels properly. Insulin hormone is used by the body tomake sure that the glucose in the body is evenly distributed. The disease affects everybody differently and its treatment too is different for everyone.
According to the National Institutes of Health (NIH), good glucose control helps reduce the complications of diabetes by about 60 percent. However, there are some differences in the treatment of diabetes in men and women.
Diabetes in Women
Diabetes in women develops slowly and may not exhibit any symptoms at first. Women leading unhealthy lifestyle are at increased risk of diabetes. The development of diabetic complications may lead to heart disease, kidney disease and stroke. Elderly women with diabetes are at greater risk of coronary heart disease, hyperglycaemia or hypoglycaemia and vision problems. The condition can also cause pregnancy problems such as a miscarriage or a baby born with birth defects.
Diabetes management in women
Target blood sugar – Monitor your blood sugar regularly. Seek medical advice on adjustments in diet, medication and exercise to bring blood sugar under a healthy range. Ask your doctor about your target blood sugar level and how to achieve it.
Dietary modifications – Dietary changes help control diabetes complications. Health experts recommend carbohydrates that supply plenty of fibre, vitamins and minerals, such as fresh vegetables and fruits, for the diabetics. Talk to your health care provider, discuss with him/her your likes and dislikes about food to structure a meal plan.
Rectify irregular menstrual cycles by observing the corresponding changes in blood sugar.
Lose weight – Losing weight can make a big difference in diabetes management. You may be able to reduce the amount of medications needed when you reach a healthy weight. Moreover, exercise helps keep away weight related issues.
Diabetes in Men
The symptoms of diabetes in men can sometimes seem harmless at first but can occur with more severity. The early symptoms include a frequent and excessive hunger or thirst, an unexplained weight loss, urge to urinate and a feeling of fatigue. As compared to women, men are also more inclined to feeling the symptoms of heart problems associated with diabetes. Men may also experience sexual conditions such as erectile dysfunction.
Diabetes management in men

Regular exercise – Men can lower their diabetes complications by exercising regularly. Regular exercise helps burn excess fat and maintains a healthy weight.
Abstain from smoking and drinking – Diabetics must abstain from smoking and drinking as it can cause significant fluctuations in blood sugar.
A healthy diet – Healthy diet that is low in fat and carbohydrates and abundant in proteins, fibre, omega-3 fatty acids and fresh fruits is the key to diabetes management.
Medical advice – Talk to your doctor if lifestyle modifications don't appear to help control your blood sugar. He/she may suggest modifications.
Once your diabetes is diagnosed, you must learn how to live with it. It is a manageable condition; know the things that ensure that it doesn't put a damper on your life.
Read more articles on Diabetes.