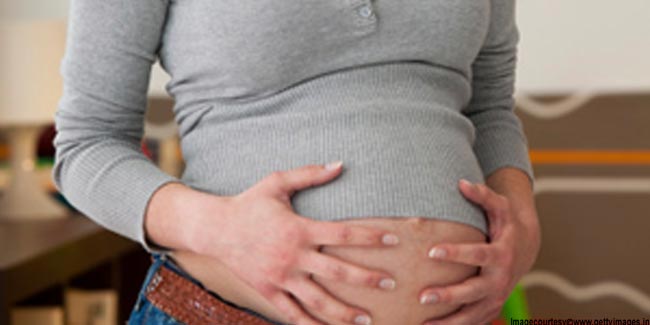 PMS and Symptoms of pregnancy are often confused, but if you look closely you winn not miss out on the difference. It is of utmost importance that you know about those early indicators of pregnancy so as to take prompt care.
You need to be very particular about recognising the early pregnancy signs. Be very careful of the signs your body is giving and become conscious anything which makes you feel wrong.
Symptoms of postmenstrual syndrome or PMS and pregnancy are much the same. Some symptoms of pregnancy like irritability, tenderness of breasts and cramps are similar to those experienced in PMS. You should know how to make out the pregnancy symptoms as different from PMS.

Postmenstrual syndrome symptoms occur one or two weeks before a woman's monthly "period". It is similar to early pregnancy but there are some distinguishing features –
Extreme Tiredness
In pregnancy, you begin to feel tired in a way you never experienced before. You are not able to fathom as to why it is happening and how to get rid of the feeling. Need to rest in early pregnancy is much more when compared to the same in PMS.
Tenderness of Breasts
The breasts become sensitive a week before menstruation. So, if you are experiencing the same when it is longer time to go for menstruation, it might be pregnancy. This is not all. The pain in breasts due to early pregnancy stings far more than that in PMS. Reports of inability to feel normal are not uncommon.
Nausea
PMS is not known to cause nausea often. In pregnancy, feeling of nausea in the morning is often reported. It can happen after conception, from 2 weeks onwards up to 8 weeks.
Missing period
Menstrual cycles may not always be regular but if it occurs along with fatigue, nausea and very tender breasts, you should test for pregnancy.


It is very important that you take care for identifying pregnancy symptoms as soon as they show up. The earlier you realise it, the better for the baby's care.
Read More Articles on Pregnancy Symptoms.