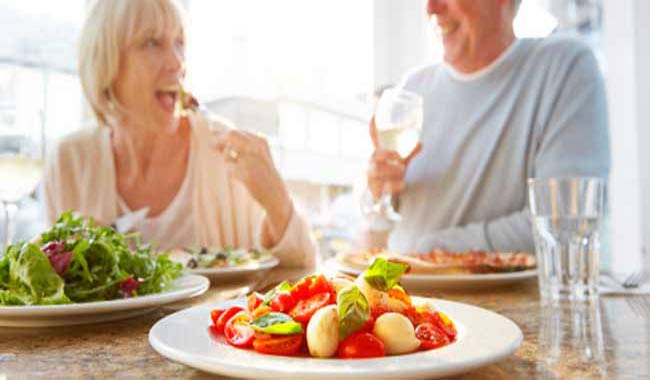 Diet has an important role in maintaining the overall health of a person irrespective of the age groups. A diet plan for 70-year-olds is significantly different from adults and middle-aged individuals. Individuals get affected in many ways in their old age and are vulnerable to infections and diseases than middle-aged people. Therefore, healthy diet plan and regular physical activity is the only choice they have to combat diseases and old-age health problems.
Proper nutrition during old age poses a challenge to one's health. Elderly face difficulties such as the inability to chew, decrease in appetite and restrictions due to disorders in old age. Therefore, diet in old age should be carefully structured keeping in mind the condition of an individual.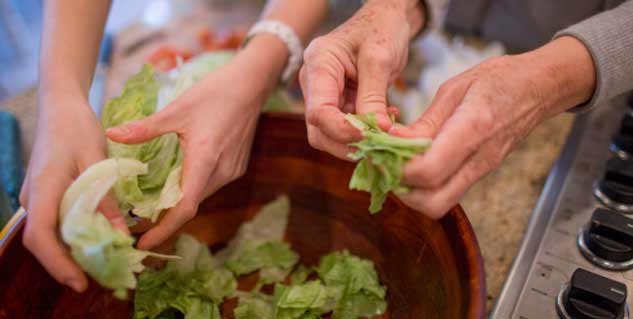 Diet in old age
Most people approaching 70s or in 70s experience sudden loss of weight. In such a case, a health care provider prescribes a high-calorie diet for them. The primary objective of the high-calorie diet plans is to put on considerable weight and maintaining it.
Fibre-rich food options are excellent for gastrointestinal tract changes and constipation problems that are common concerns in the old-age. Soft foods that are easy to chew and high in fat are advised for elderly. Cooked or baked vegetables, fresh fruit and cereals are fibre-rich options for 70-year olds.
Elderly do not experience thirst more often, but fluid in their diet is one of the essentials. Fluids such as milk, tea, coffee, soda and soup help in the prevention of constipation.
Arthritis is a common old-age disease, though remaining active and engaging in physical activity can ascertain healthy being.
There are several health supplements that help to lower cholesterol and prevent cancer. Discuss with your health care provider before incorporating these into your routine.
Healthy food options
Protein: Eggs, milk, lean meat, chicken, beans and lentils are excellent protein sources to keep elderly healthy.
Vegetables: Carrots, sweet potato, tomatoes, spinach, broccoli, cabbage, onions and avocados are the healthy vegetables to be included in the diet plan of a 70-year old.
Fruits: Blackberries, strawberries, raspberries, kiwi, peaches, mango, melon and apples should be incorporated in a dietary regimen.
Pulses and Grains: Lentils, chick peas, brown rice and whole wheat products should also be incorporated in a diet plan for 70-year olds.
Nuts and Seeds: Walnuts, cashews, almonds, sunflower seeds, flax seeds and pumpkin seeds are healthy food options for old-age people.
Fish: Salmon, mackerel, sardines, herring, tuna and trout are healthy food options for old age.
Image Source: Getty