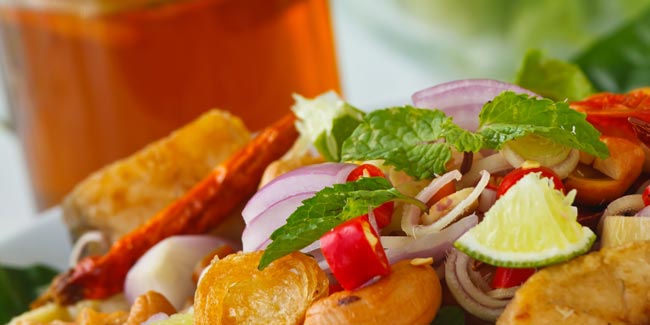 Hypertension can tense your muscles for any activities during pregnancy. To be safe and protected from its complications, make sure that you eat the right foods.
High blood pressure is a health concern for not only the mother but also the unborn baby. One of the most recommended ways of lowering blood pressure is by eating a balanced diet.
If your symptoms all echo high blood pressure, expect your health care provider to recommend medications and diet plan after a thorough examination on your next visit. A high blood pressure diet during pregnancy is different from the usual pregnancy diet. While it may be dejecting to eat a diet low in salt, it is the best remedy to increasing blood pressure.

High blood pressure during pregnancy can deprive foetus of the oxygen and much-needed nutrients. To ascertain that developing baby is not malnourished, it is important to structure and adhere to a diet plan if a woman is identified with high blood pressure.
Diet Recommendations
Foods with lower salt and sodium content improve blood pressure.
Dietary approaches to stop hypertension (DASH diet) that encompass whole grains, fruits and vegetables, low-fat dairy and meat products is advised for women to manage blood sugar level during pregnancy. DASH diet also focuses on fulfilment of calcium, magnesium and potassium content.
Potassium in the form of bananas, beans and potatoes is advised. Calcium may be derived from dairy products.
To derive much-needed protein, foods such as lean chicken, pork, lamb, fish, beans, eggs, cheese and soy should be included in the diet.
Other essential foods include dark green leafy vegetables, blackstrap molasses, celery, broccoli, cabbage, summer squash, green beans, sprouts, oranges and asparagus.
Eating fresh and frozen foods instead of processed foods is recommended to manage high blood pressure.
Carbonated beverages, coffee and tea should be swapped with healthier juices rich in antioxidants and vitamin C. Salads, especially cucumber helps in lowering blood pressure.
Types of Blood Pressure during Pregnancy
In some cases, women suffer from high blood pressure before pregnancy, though it can also develop during pregnancy.
Chronic Hypertension: It refers to the high blood pressure development before pregnancy that lasts for more than 12 weeks after delivery.
Gestational hypertension: Gestational hypertension develops after 20 weeks of pregnancy and vanishes with delivery.
Preeclampsia: Preeclampsia is a consequence of chronic hypertension or gestational hypertension. In this condition, pregnant women experience high blood pressure and protein in the urine after 20 weeks of pregnancy. Preeclampsia can be fatal for the mother and her baby if left untreated.
High blood pressure during pregnancy can take a toll on the mother's as well as baby's health. A diet can help you deal with the complications. Before you step forward to include any particular food in your diet, make sure that you have spoken to your dieticien about the same.
Read more articles on Pregnancy Diet.