Including a specific diet colon cancer patients can help in fighting the disease. Research has shown that one of the main causes of cancer is unhealthy lifestyle which includes smoking and drinking. However, by making healthy lifestyle choices, yo
Eating the right foods can help you to avoid several health problems. According to research many of the cancers are related to lifestyle choices such as smoking, drinking, lack of exercise, or unhealthy diet. You can boost your ability to fight cancer by making simple changes in your lifestyle like eating healthy foods, avoiding cigarettes, minimising alcohol, and doing regular exercise.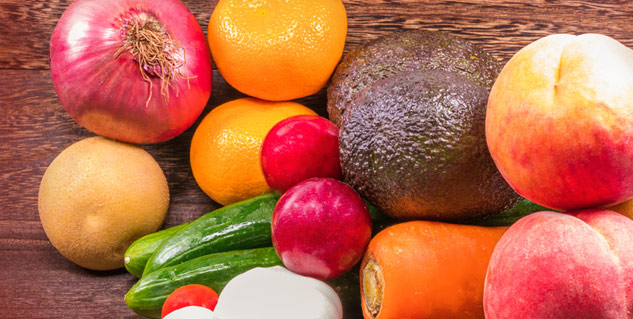 Diet and colon cancer: avoid processed meat
The risk of colon cancer has been progressively increasing and in developed countries like the United States, colorectal cancer is a leading cause of cancer death. Association between diet and colon cancer has also been shown. Some foods such as processed meats increase the risk of colon cancer where as plant-based foods can help decrease your risk of colon cancer.
High consumption of red and processed meat has been shown to significantly increase the risk of colon cancer. The scary fact with these foods is that the amount that is considered high is not really huge. It has been reported that consumption of just three ounces of red meat daily by men or just two ounces daily by women for about 10 years increases the risk of cancer in the lower colon and rectum by 30 to 40 percent. For processed meat the amount is that is considered high is still lower and the risk is greater.
Besides the food you eat weight gain or obesity has also been linked to an increased risk of colorectal cancer.
Diet and colon cancer: A plant-based approach
The best foods for preventing or fighting colon cancer are plant-based foods like vegetables, fruits, nuts, beans and whole grains. According to experts cancer patients should include plenty of fresh vegetables, fruits and whole grains in your thier diet to reduce the risk of colon cancer. And eating plant based foods can help in avoiding several other health problems.
Plant-based foods have plenty of fiber and fiber is not digested by the body. It helps to keep the digestive system clean and healthy by moving the foods you eat through the digestive tract and removing cancer-causing compounds out from system before they can actually cause harm. It helps keep food moving through the digestive tract, and it also moves cancer-causing compounds out before they can create harm. Foods like meat, dairy, sugar, or "white" foods like white bread, white rice, and pastries do not contain fiber.
Several plant based foods are specifically known to fight cancer. These include garlic, berries (like blueberries, blackberries, strawberries), tomatoes, cruciferous vegetables (broccoli, cabbage, and cauliflower), green tea, turmeric, leafy green vegetables, grapes, beans. These foods are rich in anti-oxidants---a substance known to fight cancer. Your diet should contain varied vegetables and fruits (green, yellow and orange fruits and vegetables).
You need not avoid fats all together to decrease your risk of colon cancer. Healthy fats (such as from vegetable oils and fish) can help to reduce your risk of colon cancer. But remember to limit them as recommended by the food pyramid as you definitely do not want to eat more calories than required.
Other recommendation to reduce your risk of colon cancer is to imit alcohol intake (not more than one drink per day for women and two for men).
As we can control our diet and the foods we eat that actually effect your risk of developing colon cancer, hence it best to make smart food choices.
Image source : Shutterstock