As per municipal corporation data, dengue cases are shot up to 700 and chikungunya has also affected around 560 patients. Safdarjung Hospital alone had reported nearly 250 cases till August 29.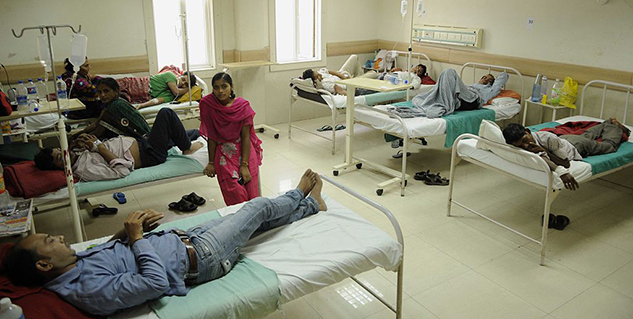 With the escalating cases of dengue and chikungunya, the South Delhi Municipal Corporation (SDMC) has launched 12 mobile fever clinics that will offer free treatment and medicine to people.
In the mobile clinic a team of a doctor and a nurse travel and have necessary supply of medicines like paracetamol.
The sudden outbreak of chikungunya in Delhi and remote villages of north India, has come nearly 10 years after a big eruption of the mosquito-borne disease across the country. In 2006, over 13 lakh suspected Chikungunya fever cases were reported across the country, according to National Vector Borne Disease Control Programme (NVBDCP).
As per data, approx. 9,990 cases were recorded till July with Karnataka reporting 7,591 cases. In August, Delhi encountered many cases of Dengue and Chikungunya.
It is very much required to stop taking medicine without doctor's advice. The natural methods like use of more liquid and drinking clean water are crucial to maintain a healthy body and keep these diseases at bay.
Image Source : Getty
Read More : Health News