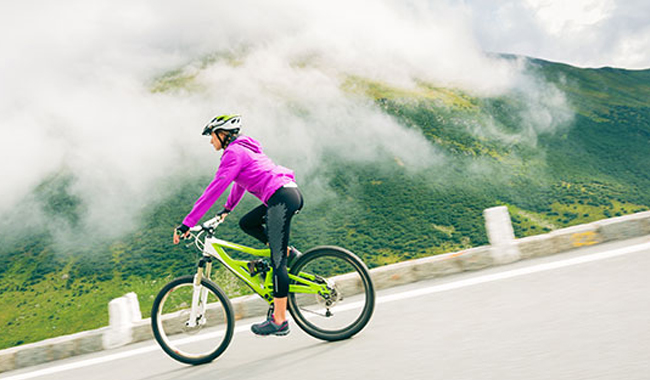 Swallow this - Hollywood celebrity Madonna has been a famous cyclist. Simply pedal your bicycle on daily basis and you will see your body springing with health!
Hritik Roshan, Shahid Kapoor or Bipasha Basu. All can catch your fancy very easily while you think about fitness to an extent that they can be synonym to the word "fitness". But, have you ever wondered that beyond fancy gyms and high profile trainers, you can still make your peers and colleagues turn their heads in awe?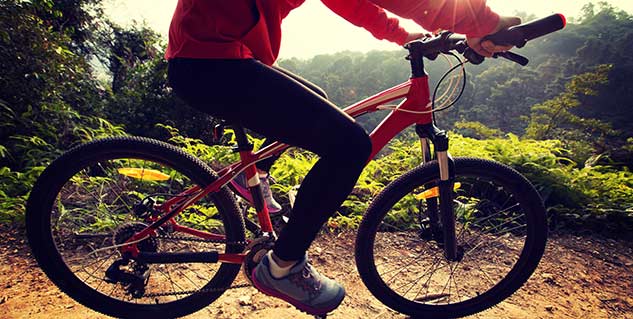 Simply pedal your bicycle to good health on daily basis! If doctors and researchers are to be believed, cycling is one of the most easier and cost effective way to stay fit.
Oh yes! Then we have this perception that cycling is a poor man's vehicle and is not cool for an urban chap like 'you'. Swallow this - Hollywood celebrity Madonna has been a famous cyclist.
Experts are of a firm belief that beyond fitness talks and fads, body benefits from cycling are universal and multi-folded and when it comes to you so inexpensively, so are we game?
"Cycling works as a holistic exercise for your body. From head to toe, all parts of your body get engaged in the act. Cycling is a great fitness regime, any day" said Dr Nimesh Desai, a senior professor with the Institute of Human Behavior and Allied Sciences in Delhi.
"It increases blood circulation, shapes your legs and ups the strength of your backbone, which is increasingly worrying youngsters in cities," he added.
What Dr Desai said is echoed by Anant Kumar, a young executive with a multinational firm. "It has befitted me a lot. Lately, my stamina has grown substantially, all thanks to my daily regimen of cycling 5 days in a week."
"As a professional my exposure to computer screen is too high and it had started hurting my back. But lately cycling has helped me to address the issue in its initial stage only," he said. "Beyond fitness, it was a joyride for me early in the morning to explore Delhi," he smilingly agreed.
Nalin Sinha, founder of the Delhi Cycle Club is equally ecstatic. He said from an eco-friendly mode of transport to super-level health benefits, cycle is a boon for people living in cities. Though many people are nowadays opting for it, this can be really beneficial in more than one ways.
According to a research published in the official journal of the American College of Sports Medicine, students who cycle to school are physically much more active than their peers depending on other modes of transport.
The outcome was published after researchers studied 6,000 students in the age of 10 to 16, from England. The children's cardiorespiratory fitness and travel habits were assessed during 2007 and 2008. It said that boys who cycled to school were 30 percent more likely to be fit and among girl students, the benefit is even more.
Back in Delhi, a group of young parliamentarians have written to authorities to allow them to cycle to the Indian Parliament. Beyond reducing carbon foot prints, these politicians are definitely thinking of fitness as well.
If you are still trying to doubt cycle, then just think of the world famous cyclist Lance Armstrong! His Physique is definitely a turn-on for millions of women.
So do we still need more reasons? Pedal on!
Image source: Shutterstock