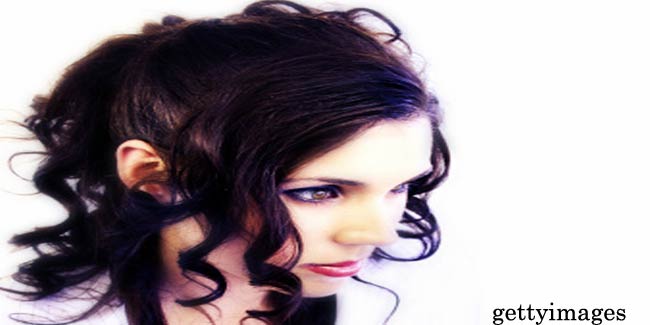 However you look, if you choose the right hairstyle, you are likely to bring out your best features and look just how you would like to.
Your hair style and look of your hair can affect your appearance. For example, the right hairstyle can improve your features and your best qualities.
Before choosing hairstyle consider factors such as the shape of your face, your own unique personality and your life style. Other factors that need consideration are the quantity and texture of your hair, the curliness or straightness of your hair and your height.
Long hair styles: These look good with almost any hair type - straight, wavy, or curly. But these styles look the best if your hair is medium-textured or thick. Prefer long styles if you have curly hair. Do not go for long styles if you have fine hair (as they become untidy after a while) or have a long, narrow face.
Short hair styles: These look good with all face shapes and look great if you have fine or medium hair that's straight to slightly wavy. Do not go for short hair styles if you have curly hair---it makes hair look puffy.
Fringes: The length of fringes can alter how your forehead looks--short fringes make your forehead look longer and long ones make the forehead look shorter. Long fringes curved to a shorter length across the forehead show up the eyes and make cheekbones broader.
Partings:

Center parting makes your forehead appear broader, whereas slightly off-center parts and side parts make the forehead appear narrower.
Hair pulled back: Pulled back hair highlight the jaw line, and makes your neck look thin and long.
Ringlets:

With a pulled -up hairstyle, wisps of wavy or curly hair from it falling on the face soften the outer edge of your face and add length to your neck.
To enhance your looks consult a beauty or hair expert as he or she can guide you regarding the best style for you. Before changing your hairstyle, visit a good and experienced hairstylist.
This crowning glory of all dressing up has the potential to make or break the look that has so carefully been crafted with the clothes, accessories, make-up and everything else. That is probably why there is so much attention paid to styling, setting, coloring and everything else that can be done to hair. But the thing to remember is that while it is awesome to have hair that looks awesome, it is more awesome to have hair that is also healthy. And the first rule of healthy hair is Less Chemicals.
Choice of Shampoos and Hair Styles
Everything that comes packaged in a bottle and has been churned out of a factory is probably laced with chemicals that will do more damage than good for the hair. Right from shampoos and conditioners to hair colors and sprays—everything has been made with chemicals. That is not to say that we must shun all products entirely. It is the dictum of the age we live in that we must pick the lesser evil, for evil it all is! So, pick carefully. A mild shampoo is always best. Shikakai (Acacia concinna) and amla (Embilica officinalis) make the best shampoo and conditioner combination, but the paucity of time in our world dictates that we pick a shampoo and most dermatologists recommend a mild shampoo and conditioner.
Moderation is the Key
When it comes to style, everything in moderation is the one rule to follow. Hair sprays and hair color can cause immense damage as they weaken the hair and leave it more prone to breakage and fall. Hair colors always contain some dyeing agents and in spite of the moisturizers they claim to have, they can leave hair very dry and very brittle. Here again, natural is the way to go. Henna is one of those traditional coloring agents which can do wonders for the hair. It not only gives color, but is also a good conditioner of the hair.
Read more articles on Hairstyles.