The general perception seems to be that men are not really as romantic as women, but the truth is that men are even more so romantic than women, in certain cases of course. Now there are men who do not care about romantic relationships, but then there are men who are hopeless romantics too. Most women melt when a man happens to be so hopelessly romantic, they do hopelessly romantic things and woo the woman of their dreams. For all those who think that men cannot be hopelessly romantic, and cannot possibly do hopelessly romantic things, here is a sneak peak at confessions of hopeless romantic men.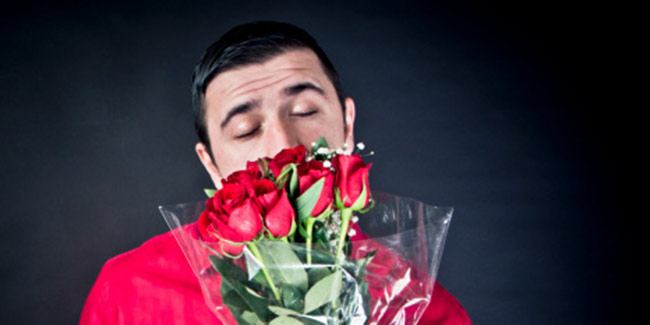 The sleepless Romeo
Sanjay, 31, is an IT expert in Bangalore, now happily married to his childhood sweetheart. He doesn't know whether he is a hopeless romantic, but he sure did a hopelessly romantic thing for his wife when they were dating! Sanjay used to stay up all night when he was studying abroad, so he could speak to her, and then go for classes in the morning. He did it every day!
The love-struck wayfarer
Mark lives in Goa, and was once in love with a tourist! He was so smitten by her beauty that he chased her all the way to her hometown, Kanpur, to only land up there and get lost! But the hopeless romantic did not give up and waited in the city for a whole week until he met her by chance. She could not believe it!
The jealous type
I know a friend who was hopelessly in love with his girlfriend, so much so that he was jealous of every time she spoke to any man! In the confessions of a hopeless romantic this man deserves a place. He used to be terribly morbid all the time, feeling hopeless and unable to explain his situation. He is still the same!
The loving man
Anil is a successful IT developer with a big firm, but that does not stop him from getting his wife something every day! Yes, this man gets his wife something or the other every day since the day of their marriage. This is by far one of the most hopelessly romantic things anyone can ever do!
The pursuer
This happened way back during school days, when John was head-over-heels for this girl, but she wasn't that interested. This did not get him low, instead he went ahead and waited for her, he wooed her, and made her realise he is the one. She only reciprocated his feelings after three whole years, and during that time he loved her hopelessly and simply waited for her.
Kissing under moonlight
Now here is one incredibly romantic thing someone could have ever done. Yunis was dating his high school sweetheart when they reached college, and he was waiting for a magical kiss, the first kiss. One fine night, without caring for anyone or anything, he caught her and kissed her. She says it made her world spin!
Just the subtle things
Many hopelessly romantic men claim that it is the smallest of things that make them feel love. These love-struck Romeos skip heartbeats by just hearing their women's voice! It is all hidden in the small things, like brushing the hair or someone said brushing her teeth! Love sure makes the world go round.
Image: Getty
Read more articles in Sex & Relationships.