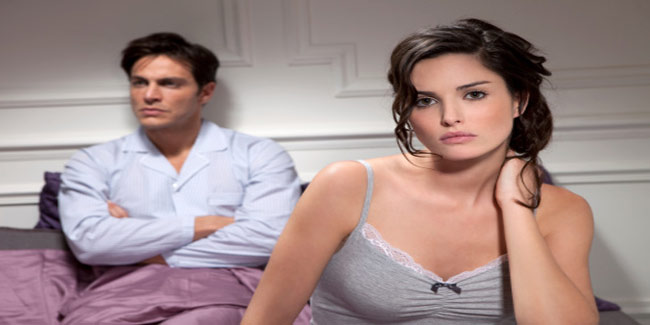 There can be many reasons for orgasm problems, inlcuding unhealthy lifestyle, use of medications, stress and smoking. Know more about the possible causes to prevent yourself from falling prey to orgasm problems.
Orgasm problems are premature ejaculation, erectile dysfunction and delayed ejaculation. There are many physiological and psychological causes of these problems in men. The causes for orgasm problems are avoidable but our modern lifestyle has taken such a turn for the worse that at times it seems impossible to avoid them.
Before trying to get a cure for your problem, you should have some idea of what is causing it. Here are some of most common reasons behind orgasm problems.
Health Conditions

Some chronic health problems restrict the blood flow to the male's reproductive organ. Since the arteries get blocked, you might have orgasm problem. High blood pressure, heart disease and diabetes puts you are greater risk of orgasm problems. Diseases of the liver, kidneys and lungs also up the risk.
Medication

Medications such as antihistamines, sleeping pills, high blood pressure pills and those for prostate cancer hamper the flow of blood to lower body parts, including reproductive organ.
Smoking

Smokers are more likely to suffer from orgasm problems, according to National Health Services. The semen quality and sperm count of men in their 30s and 40s go down because of smoking. Many times men find out about this only when they want to have children. So, it is advisable to quit smoking even if becoming a father is not high in your priorities at the moment.
Stress

The demands of modern lifestyles can be the cause of much stress and anxiety. Stress related to work, personal problems or any other preoccupation increase the chance of orgasm problems. It is important for men to separate their intimate moments from the strains of these factors, failing which they fall prey to impotency. Low self esteem and depression can also result because of this.
Physical Causes

An accidental damage to the vital organs responsible for orgasm can always be the cause for problems. If such is your case, there is no other way but to undergo a surgery for getting the organ back to its normal functioning. Bemusing enough, even riding bikes for long can cause some sort of impotence as the pressure on veins restrict blood flow to the penis. The penis gets temporarily numbed.
(Image source:Gettyimages)
Read more articles on Sex Problems.