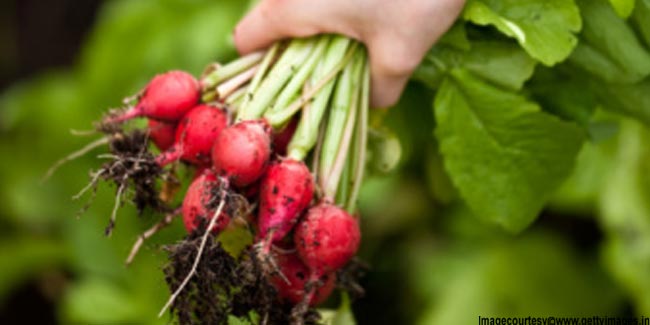 Root vegetables are packed with nutritional benefits and can help a pregnant woman to overcome uneasiness caused by some pregnancy symptoms.
Root vegetables, such as leafless potatoes and carrots, render many nutritional benefits to pregnant women. A nutrient-rich and well-balanced pregnancy diet is a must for complication-free childbirth.
A pregnancy diet chart has a wide variety of foods from various food groups to fulfil special dietary needs. Root vegetables can be incorporated in one's pregnancy diet chart to get the essential nutrients required during pregnancy term.


Why Root Vegetables are Good for you
Root vegetables are the ones with edible part growing underground. These include carrots, sweet potatoes, beets, cassava, ginger, turnips, rutabaga, radish and jicama. Root vegetables ascribe to the root vegetables that have modified plant stems and familiar tubers like potatoes, while onions, garlic and shallots are known as bulb-type root vegetables.
As per Colorado Potato Administrative Committee, one 110 calorie potato provides half your daily requirement for vitamin C, potassium and antioxidants like carotenoids and anthocyanins along with 2 grams of fibre, all the important elements for a pregnancy diet. Dietary fibre helps to improve blood lipid levels and regulates blood glucose.
Carrots are excellent sources of vitamin A, beta carotene, vitamin C and fibre, which help expectant mother fight discomforts of pregnancy.
Onion should be a part of food preparations during pregnancy to provide vitamins C, B-6, folate, potassium, manganese and fibre. A single onion supplies only 64 calories, without any fat.
Preventing Infections Associated with Eating Root Vegetables
Pregnant women are cautioned while consuming root vegetables owing to the risk of contracting toxoplasmosis, an infection caused by the parasite toxoplasma gondii, which is present in contaminated soil. This doesn't mean that you have to remove root vegetables from your diet completely.
What you can do to avoid risks?
To prevent toxoplasmosis, root vegetables should be washed precisely with light scrubbing or its outer layer should be peeled out. Moreover, expectant mother or caregiver must wash their hands carefully after handling raw or undercooked meat to prevent spread of infection.



Instructions to retain Nutrients of Root Vegetables
Nutrients of all root vegetables should be preserved. One way of the best ways to preserve most nutrients is by keeping the skin and not peeling it. If you're peeling the outer skin, peel it thin.
Another way to preserve nutrients of root vegetables is by steaming or putting these in microwave instead of boiling, as boiling leaches nutrients from the potatoes.
Choose a well-shaped carrot, which is smooth, firm and crisp. Its deep colour and green tops will indicate freshness. One should avoid soft, wilted and split carrots.
Read more articles on Pregnancy Diet