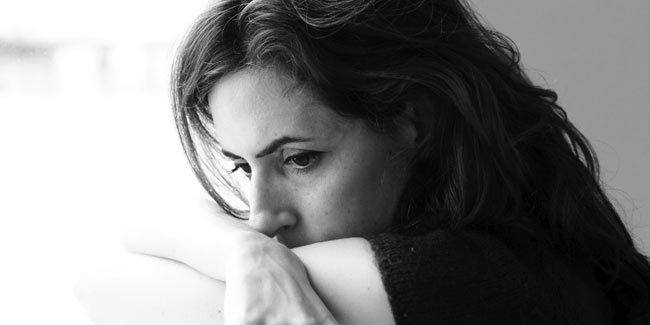 Several studies in the past may not have established a relationship stress and miscarriages, but the two have been suspected to have linked. Health experts do believe that stress has a role somewhere and is one of the possible causes of miscarriage.


Miscarriages can be depressing for expecting mothers. Miscarriage happens when women experience unexpected bleeding in the midst of pregnancy. Several studies have suggested that an increased risk among women reporting high levels of emotional or physical turmoil in their early months of pregnancy or just before conception may miscarry.

Let us read on to know can depression cause miscarriages or not:
Excessive bleeding
Most miscarriages occur due to untimely bleeding or spotting. But that does not mean that every spot of blood is a sign of miscarriage. A woman must check the colour of blood before jumping to conclusions. Often the uterus releases old blood which is dark brown in colour. At times, excessive bleeding can happen because of hyperactivity or mental strain.
Early implantation bleeding
Implantation bleeding is often confused with that of pregnancy. This happens early in pregnancy which is a necessary symptom. But women must be cautious. Early implantation bleeding if stretches on for more than a week should be a cause of concern. At times, a miscarriage can happen as early as in the twelfth week. The precise reason for its occurrence in excess is the hormonal change that the woman's body undergoes which at times is responsible for triggering depression.
Role of corticotrophin releasing hormone (CRH)



Women suffer from depression and due to frequent consumption of alcohol and nicotine miscarriages become unavoidable. The uterus and the foetus remain directly in contact with the brain. Researches claim that, the brain releases corticotrophin releasing hormone (CRH) which is the prime cause of a miscarriage. CRH induces stress levels in the body which can affect the foetus at great lengths.
Effect on uterus



Depression can cause contractions in the uterus and help shed excessive of the lining in the uterus. This automatically triggers a misconception as the foetus is no longer able to attach itself to the uterus wall.
Depression and other emotional illnesses can have a negative impact on pregnancy; can cause vegetative functions, decreasing the will to adhere to prescribed regimens, and increasing the likelihood of cigarette smoking and alcohol and substance abuse. Depression can cause a miscarriage and women are extremely susceptible to it. Proper medical care and guidance from a trusted healthcare practitioner is a must.
Read more articles on Miscarriage.