According to World Health Organisation (WHO) every year millions of people are diagnosed with Hepatitis and 1.4 million die of it worldwide. On World Hepatitis Day, July 28, let's get aware about the disease and its vaccinations.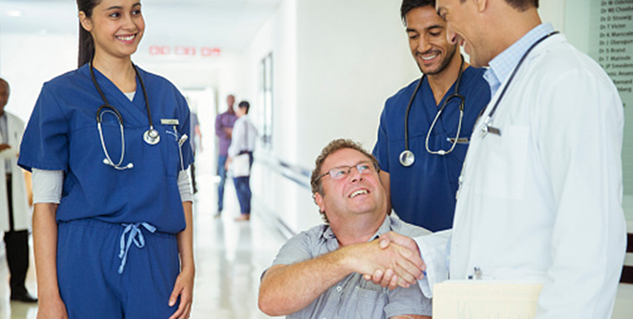 The staggering figure of the disease should be enough to send an alarm across the country's health departments but ironically the awareness about chronic and acute hepatitis is barely existent. Consultant, internal medicine, Dr Satish Koul from Columbia Asia Hospital says, "According to WHO, an estimate of two to five per cent of the general population in the Middle East and the Indian subcontinent is chronically infected by Hepatitis. We all remember the polio or AIDS camping run by government.
But there has been no private or government initiative so far for the awareness for hepatitis. Although, Hepatitis B is more dangerous than AIDS but people are not aware about the silent killer."
Gastroenterology consultant Dr SK Thakur from Moolchand Medcity receives 10 to 12 patients suffering from hepatitis every month. "Incidence increases in the month of September as the incubation period of the virus is four to six weeks. So if a patient gets infected today the symptoms will be detected only after a month or more," says HOD gas- troenterology Dr M P Sharma from Rockland Hospital.
What is hepatitis?
Hepatitis is the inflammation and infection of the liver caused by one of the five hepatitis viruses, known as Hepatitis A, B, C, D and E.
Hepatitis A
Hepatitis A is easily curable with medication. "Contamination in food and water are the prime reasons for this infection. So the best way to prevent this virus is to be careful of what you are eating. Avoid unpacked or unsealed food or drink. Inflamed liver, loss in appetite, nausea, vomiting and fever are symptoms of hepatitis A," says Dr Satish Koul.
Hepatitis B
According to WHO, HBV has infected one in every three people around the world. "This virus can go undetected for decades before irreversible liver damage is done. One can get this virus through blood, saliva, unprotected sex and from mother to fetus. Cuts are very frequent during shaving, so it is advisable not to share the razor because the blood may dry but the virus can live for seven days," informs Dr Satish Koul.
Hepatitis C
This deadly virus can go undetected for up to
20 years and can lead to fibrosis, chronic cirrhosis and scarring of the liver. This dis- ease is mainly caused through transmission of infected blood. Unsterilised needle is another route of transmission of hepatitis C.
Hepatitis D
"There is no effective treatment available for Hepatitis D. The best way to prevent hepatitis D is to get vaccinated for hepatitis B because only those who have been infected by hepatitis B can be infected with hepatitis D," says Dr SK Thakur.
Hepatitis E
This virus can get transmitted through the oral route. A person can get infected by drinking water that contains the hepatitis E virus.
Dr MP Sharma says, "Hepatitis A and E is curable and doesn't lead to any chronic disease."
Availability of vaccines
The best way to save oneself from the hepatitis virus is to get vaccinated. But unfortunately no vaccination is available for hepatitis C and E virus.
The vaccination for hepatitis A can be taken by anyone above the age of one year. "There are two doses in the vaccination of hepatitis A. Second dose of the vaccination is given only after six months of the first dose," says senior consultant, internal medicine Dr Chandan Kedawat from Pushpawati Singhania Research Institute.
This protects the children for 14-20 years and adults for 25 years.
Vaccination for hepatitis B is given to both new born babies and adults. There are three injections in its course. "New born babies must be immunised within 72 hours of birth and the three injections can be given at 0, one and six yrs. This vaccination immunises a person for up to 25 years," says Dr Satish Koul. The vaccine used in hepatitis B can be used for hepatitis D.
Generally people make the mistake of skipping the third dose of vaccination or they forget their vaccination cycle. So remember to get vaccinated on time.
Image Source: Getty