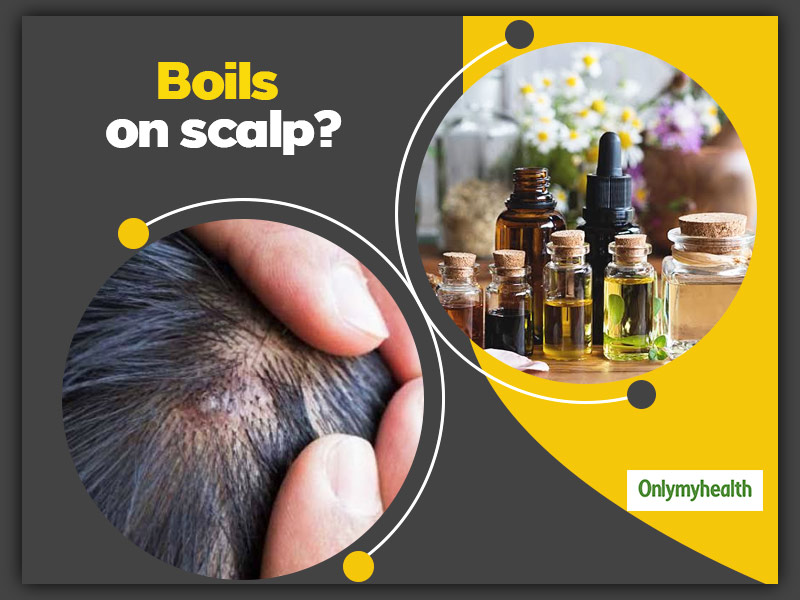 There are many conditions and infections that your scalp might get affected by. The harmful toxins in the air, dirt, sweat and pollution trigger the buildup of some problems. Another common issue that one might experience are boils on the scalp, also called folliculitis. It is an inflammatory disorder that can have an impact on the hair follicles in the scalp. These scalp acne are small and red bumps that can be very itchy and painful as well. They mostly develop on the frontal hairline. The size of these boils differs from person to person depending on the severity. It is not s serious condition but can be discomforting and embarrassing at times. By using simple home remedies or by taking advice from your doctor at an early stage, you can easily get rid of folliculitis. However, if left untreated, these bumps can spread to other hair follicles too. You might also get blisters with pus and they will go crusty on your scalp. You should avoid itching these scalp boils as much as possible. Read further to know about some home remedies to get rid of scalp acne or boils on scalp.
How to get rid of boils on scalp?
Folliculitis affects your scalp, further giving birth to other issues like hair fall and slow hair growth. Therefore, you need to treat the cause first, before focusing on all the other problems. Most of the cases of boils on scalp are mild and might get better on its own within a few days. However, it might require medical attention in rare conditions. So, here are 5 natural ways to get rid of boils on scalp or also called scalp acne:
1. Aloe Vera
Aloe Vera is a multipurpose plant and its gel is used for many skin and hair care benefits. It is good for your health and can naturally condition your scalp too. Aloe vera gel can provide and cooling and soothing feeling on your head and helps in reducing the symptoms of boils like itching, redness, and swelling. Many researches show that aloe vera gel may also help in preventing infection causing bacteria as well. You can find aloe Vera gel easily in markets and online. Apply aloe vera gel on the skin only after cleaning the area with soap and water.
2. Soap wash
A soap wash can also help in getting rid of folliculitis. You have to clean the affected area with warm water and apply soap atleast twice a day. Then, dry it off using a clean towel and avoid sharing your towel with anyone, especially during this time. In fact, use hot water and detergent to wash any clothes or towels that you may have touched the boils on your scalp with.
3. Essential oils
Essential oils and different carrier oils like almond oil, coconut oil and olive oil are also the effective treatments for scalp acne. They will also eliminate the dryness on your scalp and hair. Applying oils atleast twice a day everyday, can help in getting rid of this problem. However, just make sure you are not allergic to essential oils. A few examples of essential oils are lavender oil, basil oil, chamomile oil, tea tree oil, ginger oil, etc.
Also read: How To Get Rid Of Itchy Scalp Naturally? Try These 7 Home Remedies To Treat And Tips To Prevent It
4. Oatmeal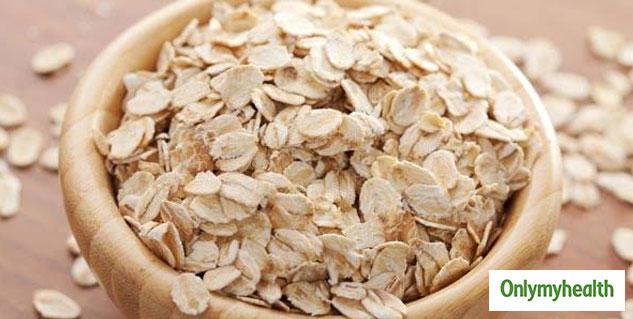 Oats are very useful for many hair care problems such as hair fall, dandruff and split ends. It can help in controlling the itching on your scalp and in treating boils on scalp, but don't try it without asking your doctor. Just apply oatmeal on your scalp to reduce the inflammation and itchiness. Oatmeal has anti-inflammatory properties present in it that can provide relief from several skin conditions as well.
5. Warm compress
Wet a washcloth in warm water and put it on your scalp for a few minutes. Repeat this atleast thrice a day to reduce the inflammation and itching. A warm and wet compress can help in easing swelling and pain. Remember to use a new or sterilised washcloth only. Therefore, warm compression is also one of the most effective home remedies for scalp acne.
Also read: Scalp Inflammation Home Remedies: These 5 Signs Of Scalp Inflammation Can Be Treated At Home
So, these were the natural remedies to get rid of boils on scalp. You can easily try these methods at home for scalp acne treatment. You can take a hair care expert's advice before using any of these home therapies. Moreover, if these don't prove effective for your problem, then you can talk to an expert or doctor to look into the same.
Read more articles on Home remedies