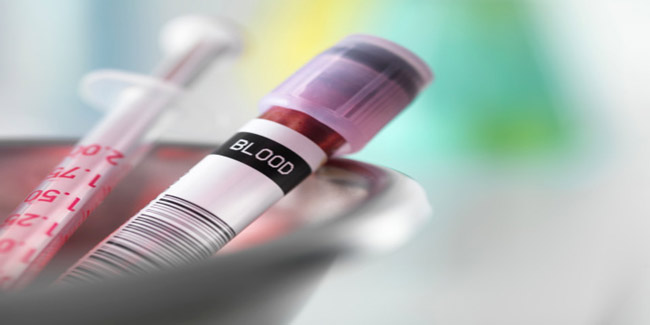 The symptoms of dengue fever are quite similar to other diseases such as malaria and typhoid making diagnosis of dengue a tough task. Mostly diagnosis of dengue is done by evaluating the evident signs and symptoms present in the patient. The doctor reviews the affected person's travel and medical history and after a thorough examination, a blood test is recommended.
Blood tests
Laboratory blood tests are used to confirm the diagnosis of dengue fever. These tests can effectively detect the presence of parasites, antigens, antibodies or nucleic acids in the blood.
Hemagglutination Inhibition (HI)
Hemagglutination inhibition is a serological test that is primarily used to distinguish between the primary and secondary dengue virus infections. This test is however, not conclusive in nature as it requires paired serum samples for effective diagnosis and it is also in most cases unable to identify the exact virus serotype that has infected the patient.
Enzyme-Linked Immunosorbent Assay (ELISA)
ELISA is the most widely used diagnostic tool for dengue. This test is mostly used to detect the antibodies in the blood. The blood sample for ELISA is usually taken from vein; either from inside the elbow or from the back of the hand. The collected sample is then sent to a laboratory in an air-tight tube, where the targeted antibody is linked to enzymes. In case the sample has the targeted substance it turns to a different colour.

Reverse Transcriptase-Polymerase Chain Reaction (RT-PCR)
RT-PCR is a sensitive technique for the diagnosis of dengue by detecting messenger ribonucleic acid or RNA. The test procedure consists of two parts:
Synthesis of complementary deoxyribonucleic acid or DNA from RNA by the mechanism of reverse transcription.
Amplification of specific complementary DNA by the polymerase chain reaction.
In its severe form, dengue fever requires regular blood testing. Blood tests help in monitoring the platelets count during a bout of dengue fever. These tests must be started from the fifth day of the onset of fever. Blood tests for dengue are widely performed and can be relied for quick and efficient results.
(Image:Getty)
Read more articles on Dengue.