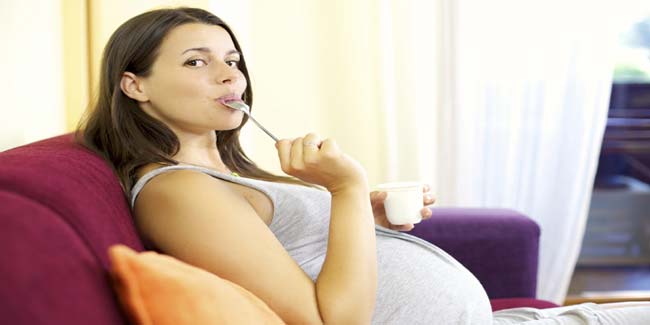 The vigilant medical care required during pregnancy also includes keeping a close watch on the blood pressure levels which is an essential parameter of good health.
Like most things, even your blood pressure would be greatly affected when you are pregnant. You have to be aware of how it changes and why it changes and also what you can do to keep the levels normal. Here is a guide for pregnant women facing trouble with their blood pressure.
A healthy pregnancy is all about keeping fit and managing common complications associated with it.. Some of the most obvious problems you are likely to encounter during pregnancy include nausea resulting in severe vomiting spells, chronic fatigue, mood swings, food cravings, swelling in the hands and feet, low or high blood pressure and so on. Regular medical checkups and a few simple medical remedies can help one take care of most of the problems that pregnancy brings about. To deal with the fluctuations of blood pressure during pregnancy, one has to get the facts right.

Blood Pressure during Pregnancy—the Facts
First, you need to be aware that monitoring blood pressure during pregnancy is extremely important because if you have persistent hypertension along with large amounts of protein in your urine during pregnancy, you may be battling with a serious condition known as pre-eclampsia. This may be a major pregnancy complication that can lead to serious repercussions if left untreated. It can lead to reduced blood flow to the placenta amounting to insufficient supply of nutrients to the growing baby.
Usually, your blood pressure will be monitored on every prenatal visit during the course of pregnancy. If the record is higher than 140/90 on two occasions during the course of the week and you are normally, non hypertensive, the doctor may suspect pre-eclampsia.
By the time you are 6 months pregnant, your body will have produced a liter of extra blood, which gets circulated around the body. The body also produces the hormone called progesterone during this time to relaxe the blood vessels. Hence, the blood pressure reduces considerably. This is especially why most women feel vertiginous during this time when they wake up from sleep or stand up suddenly from a sitting position.
If you are usually hypertensive, you must discuss your condition with your doctor once pregnancy has been confirmed. Your doctor will immediately put you on pills that are safe for you and the baby. Your regular blood pressure medications may have to be changed to safer alternatives.
Usually, in the last few weeks of pregnancy, you will see a normalized and stabilized blood pressure.

Change in Blood Pressure
During pregnancy your blood pressure will go through a change which is perfectly normal actually. The pregnancy hormone known as progesterone relaxes the walls of the blood vessels, and this makes the blood pressure fall during the first and second trimesters, and the fall in blood pressure level will make you feel faintish if you stand for too long or try to get up quickly.

Your blood pressure is actually at the lowest when you are anywhere between eighteen to twenty weeks pregnant. It so happens at this time is that you will have produced extra litre of blood which will be pumped by your heart around your entire body. Before the last week when your baby is born, your blood pressure will return to its pre pregnancy levels.

Keeping Blood Pressure Normal

You could take measures to control your blood pressure before and during your pregnancy, as this can help to make sure that you and your baby are healthy and fine. Take the following measures:

• Do not skip an antenatal appointment.
• Get your blood pressure and urine checked at every appointment.
• You can always call your doctor when you feel very unwell at anytime.
• You could do some exercises, like going for walks, but you must consult your doctor first.
• Always eat a well balanced diet and limit the intake of salt.

Always remember, pregnancy warrants vigilant medical care. Considering that the health of your child is at stake, aspects of blood pressure during pregnancy need to be monitored for complete safety.
Read more articles on Problems during Pregnancy