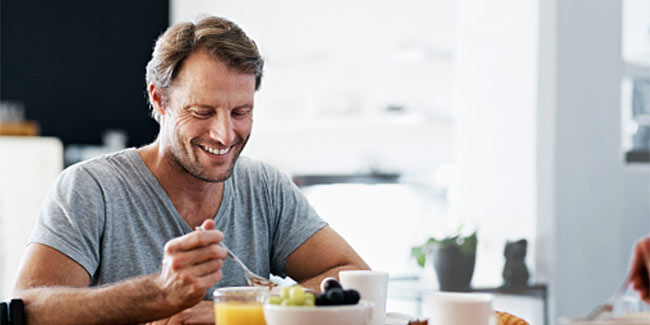 Overweight not only lowers your self-esteem but it also makes you prone to various health ailments. According to Mayo clinic man can increase chances of longer life by maintaining healthy weight and regular exercise.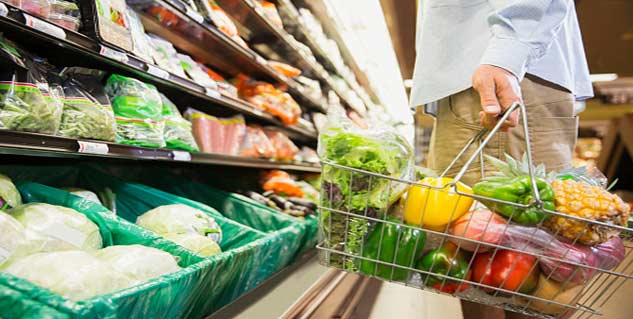 If you want to avoid these problems, taking to weight loss foods is as important as some sort of regular exercise to burn out the excess calories and remain in shape. The foods that help men lose weight are as follows.
Vegetables
Men must preferably choose dark and leafy vegetables in diet. The vegetables such as spinach, artichokes and cabbage are high in antioxidants that help to fight toxins and lose weight.
Brussels sprouts, alfalfa sprouts, spinach, broccoli, beets, cabbage and kale are the other healthy weight loss vegetables for men.
Fruits
To lose and maintain healthy weight men must consume at least nine servings of fruits. Eat different type of fruits as you can't get all the nutrients from a single fruit. One way of doing that is to choose fruits of different colours. Kiwi, oranges, cherries, avocados and apple with peel are some fruits that have high content of antioxidants.
Whole grains
Since whole grains are low in fat and rich in vitamins and minerals, it is a great weight loss food for men. Whole grains prevent you from overeating by giving your longer feeling of fullness. Whole grains such as brown rice, barley and oatmeal contain potassium and magnesium.
Lean meat
Lean meat is another weight loss food for men. With regular meat you get 213 calories and 15% fat. On the contrary, lean meat gives only 145 calories and 5% fat.
Green tea
Taking a cup of green tea after meal also aids weight loss. Green tea contains natural antioxidant named catechins.
Salads
Eating salad servings on daily basis help to keep you fuller for long without adding high calories to your body. Take two to three servings of fresh lettuce, tomato, carrot, celery and cucumber. They are full of nutrition and fibres that helps in proper digestion and weight loss.
Foods to be avoided by men
If you are willing to lose weight then it is important to say 'no' to processed foods. They lack nutrients and are mostly filled with sodium and other chemicals. In addition to this, one must also avoid ready to eat meals and fast food must also be excluded from your diet.
Avoid foods with high fat and sugar level. However, male athletes must not completely cut-off intake of sugar and carbohydrates. By making drastic changes in your diet you can negatively affect your fitness plans.
Image: Getty