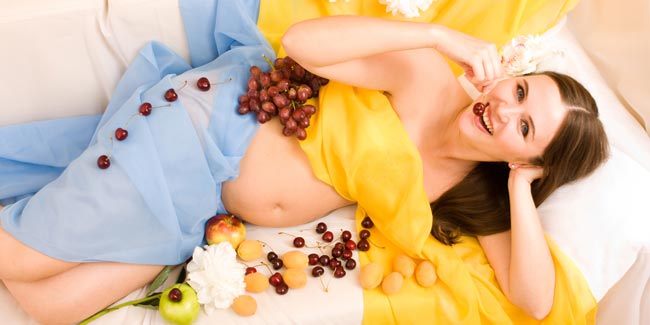 Getting pregnant is probably all that you have been wanting for. Here are a few vitamins that you must consume when trying to get pregnant.
A lot of women find it difficult to conceive as easily as other women and therefore, need to invest extra time and effort into bettering their chances of conception. And, one of the best ways to get closer to your conception goals is taking vitamins.
The American Pregnancy Association suggests that women trying to conceive make dietary changes three months to one year before conceiving. Take a look at these vitamins that are prerequisite to a happy pregnancy.
Vitamin C
Vitamin C is an important supplement to increase one's chances of conception. According to Fertility Factor, vitamin C deficiency in men can cause the sperms to clump together, thereby affecting the fertility. Vitamin C is important for men, who smoke, as the chemicals that are found in cigarette can affect the sperm adversely. Antioxidants found in vitamin C neutralise the chemicals and help improve fertility in women, who suffer from disorders, such as those related to ovulation.
Vitamin B
B vitamins help in promotion reproduction and help in preventing birth defects, such as neural tube defect. The neural tube defect is a part of the foetus that develops into the spinal cord and brain. Vitamin B12 helps in treating men with low sperm counts and vitamin B6 helps in improving fertility in women. Vitamin B6 also helps in fat, protein and carbohydrate metabolism. When a woman is pregnant, it is of utmost importance that she takes vitamin B6 supplements to help in the development of the baby's brain. These are also helpful in treating home sickness.
Vitamin E
According to MayoClinic.com, vitamin E helps in increasing a couple's fertility; this is especially fruitful in the case of men, who have a low sperm count. Vitamin E supplements are given to men also when their partner gets in vitro fertilisations done. It has been known that increasing the intake of vitamin E by men when their partner is going through in vitro fertilisation helps in increasing the chances of conception by over 10 per cent.

Try to consume all these nutrients that you need to become pregnant through a balanced diet. Most prenatal vitamins contain about 100 per cent of the recommended amount of nutrients. Ensure that you check with a health care provider before consuming a supplement. Only take the recommended amount of supplement unless your doctor tells you otherwise. Consuming too many vitamins may prove harmful in your target of achieving conception.
Read more articles on Conceiving.