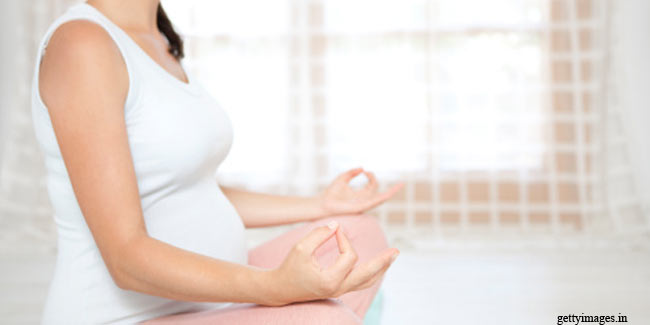 Prenatal yoga is one of the best ways to prepare for childbirth. You can consider prenatal yoga if you are looking to stay fit, relaxed during pregnancy and see it through without troubles.


Prenatal yoga is a multifaceted approach to fitness during pregnancy. It usually involves breathing, gentle stretching, postures and relaxation. It helps a woman prepare for labour and promote baby's health. The approach is safe to a great extent and can have many benefits for pregnant women and their babies.

Practising prenatal yoga on a daily basis helps improve sleep, reduce stress, increase the flexibility and endurance of muscles needed for childbirth and ease pregnancy complications (such as lower back pain, nausea, headaches and shortness of breath).

When is the best time to start doing yoga?

According to the national governing body for yoga, the British Wheel of Yoga, the ideal time to start yoga is in the second trimester, after 14 weeks. Although, you may start practising early as it does not harm you in any manner. If you haven't done yoga before, you should start with basic relaxation and breathing exercises. If a baby was conceived using IVF, it is better to wait until 20 weeks before you start doing yoga.

What style of yoga should I choose?

There are countless yoga positions and postures that you can choose from. Performing certain yoga postures may increase the chances of miscarriage in early pregnancy or can make you feel faint, sick or dizzy. Therefore, it is advised to talk to a qualified yoga instructor that will help you choose a style that is safe to do during pregnancy.

You should always start gently and slowly, modifying the postures so that they suit your stage of pregnancy. It is important to pay attention to body capabilities and stretching it beyond the will can be unsafe. Always remember that yoga postures are to stretch, and not to strain. It is advised that you stop practising a posture the moment you feel any discomfort.

Yoga postures that are unsafe during pregnancy include postures or relaxation techniques which are done lying on your back after 16 weeks, upside-down postures (inversions), back bends, twists, breathing exercises in which you hold your breath or take short, forceful breaths and stretching positions that put you under strain.

An expectant mother should always choose loose and comfortable clothing when practising prenatal yoga. Clothes must be light and made of natural fibres.

How often should pregnant women practise yoga?

If you don't have enough time to attend yoga class every day, practising it once or twice a week is fine. Talk to your yoga consultant about postures or techniques that you can make part of your daily routine without any need to set aside special time.

However, most yoga experts advocate practising yoga daily. Spending half an hour doing breathing exercises, gentle postures and relaxation is sufficient.
Read more articles on Pregnancy.