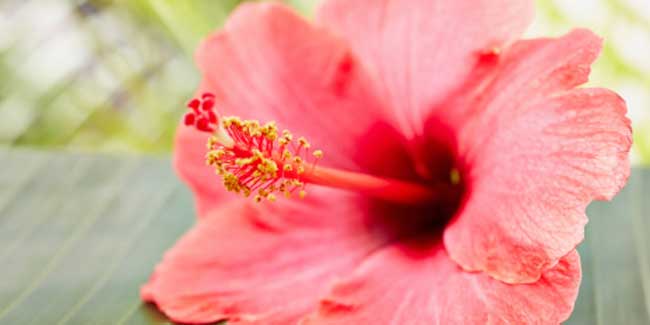 The Hibiscus flower which is also known as Rose Mallow or Jamaica apart from looking beautiful also has many benefits for the human kind. It has many natural properties that have contributed a lot to us over the years, especially for hair and skin care. The hibiscus flower is used for curing dandruff; its extracts are used in hair oils, shampoos, hair tonic and conditioners. The big blooms are a delightful treat for the eyes for sure, but did you know that it could also be used for taking care of your skin? Yes, all this is done for a reason.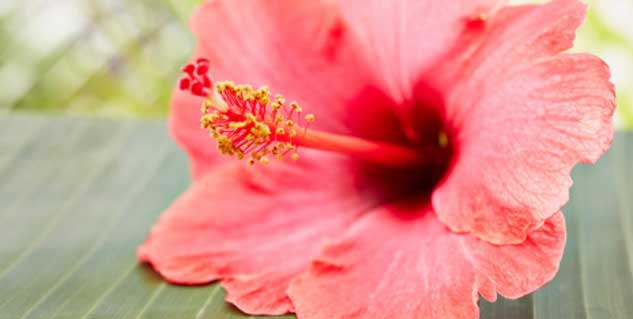 Benefits for hair
The Hibiscus flowers are essentially good for you to darken your hair, just like almond oil is good for rapid growth of the hair. Unhealthy hair that is recognized by the brownish tinge can be altered with the help of the flowers. By brownish tinge we mean the kind of colour that shows after your hair is much too exposed to the sunlight, you would find this hair on people dwelling on the streets.
The oil of Hibiscus flower is very useful for this type of hair; also this will prevent premature graying of hair. Also hair fall can be prevented and it can foster the hair growth to a large extent. Applying ground hibiscus leaves and flowers can benefit your scalp as it soothes and cools it. The herb can also be used as a good conditioner and moisturizer for your hair.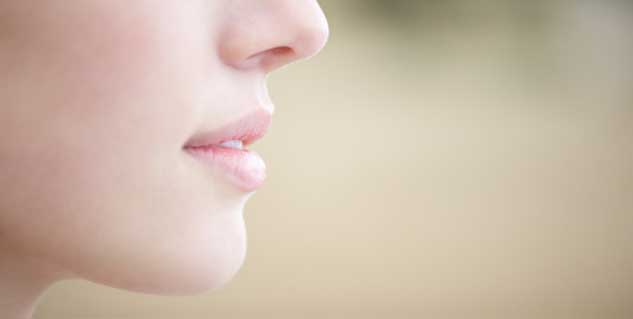 Benefits for skin
Hibiscus is believed to be very good for the skin too; it can treat acne, suntan and dark circles. Hibiscus can also be beneficial for improving your skin complexion, tightening the skin and for preventing wrinkles.
Hibiscus plant is surprisingly known as a botox plant because it has the powerful natural botox type effect. The reason being that the plant has a firming agent in it, which is not only a calming experience for the skin, but also smooths the wrinkles which gives the person a healthy and youthful glamorous skin. The beauty industry has borrowed much from nature and much like so many other herbs, hibiscus is used to slough off the dead skin cells so as to brighten, freshen, clarify and plump your facial complexion.

Apart from skin and hair, hibiscus tea is good as an antioxidant, and it can also reduce the blood pressure in individuals who are suffering from type-2 diabetes.
Image source: Getty Images
Read more articles on Hair Car.