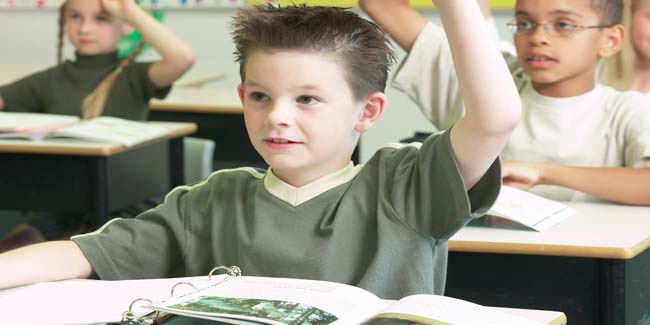 Early sexual education will help children understand sex and related issues, such as STDs and early pregnancy. It also makes them a responsible person.
Fact file: In India 53.22 percent children have faced sexual abuse. Out of them, nearly 70 percent have faced in at the hands of relatives or someone they knew.
Sex education is of paramount importance in any society and that is especially true for a developing economy, such as India. In a country, where cases of child sexual abuse and teenage pregnancies are on the rise, enough cannot be said about the benefits of early sexual education. This topic is also important for parents, teachers, the police and other institutions of authority, so that the young generation of the country can be effectively shielded from various malpractices.

Early sexual education has many benefits. It informs children about what should they be aware of when it comes to sex and sexuality. It also propels the growth of an informed society.

The Benefits of an Early Sexual Education

Awareness

It is important that youngsters should understand what sex is and how it determines their life. They must be taught about the difference between a good touch and bad touch at an early age, so that they can prevent the advances made by paedophiles or can at least inform elders about any incident that upsets them. Awareness is a key benefit of early sexual education.

Responsible Behaviour

Early sexual education will help children understand sex and related issues, such as sexually transmitted diseases and pregnancy. Informed people make informed choices and this is where early sexual education comes into play. It will guide the children in making good decisions and responsible choices about sexual activity that can have immediate and lasting implications on their overall health.

Communication Help

If children are made aware about the issues related to sex, it will make them more comfortable when it comes to communicating with their seniors and peers. Communication of doubts related to sex is important as ill-informed teens and adolescents may take unwanted steps, which can prove detrimental to their overall growth.

An open mind

Early sexual education helps a person during her/his later stage of life, as it helps them understand sex and sexual behaviour. It also clears the myths related to sex. This means that it helps the evolution of the society as educated individuals.

Societal Benefit

Early sexual education helps people by inculcating a mature outlook about. This indirectly benefits the society as enlightened individuals are less likely to commit mistakes that can harm the social fabric.

Early sexual education should be taken seriously as it can go a long way in helping people throughout their lives. There should be proactive effort in imparting early sexual education in all sections of the society with special focus on the underdeveloped sectors. This is important because the poorer sections of the society are bereft of the benefits of early sexual education and this leads to social evils, such as female infanticide and child marriages.
Read more related articleson Sex Education.