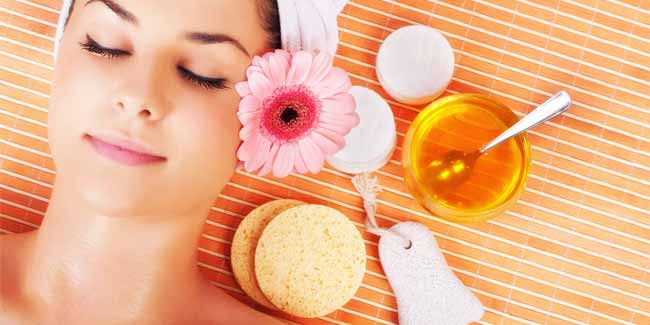 A few simple beauty tips/tricks that you can add to your beauty arsenal and endure beautiful hair and skin.
Most of us are sceptical about beauty advice. Let's accept it, we do not always listen to what our peers tell us no matter how convincing they may sound like. Paradoxically, we are also always on the struggle to pitch up a solution for all our hair, skin and makeup problems so that we can one day be what the airbrushed celebrities are every day. It is difficult to trust methods that involve using unconventional products, sure, but the fact of the matter is that one can do without the endless shelves of chemicals with the knowledge of the best beauty tips and tricks.

Here are some of the simple beauty tips and tricks that you can add to your beauty arsenal and endure beautiful hair and skin.

Skincare

For Clear Skin

Skincare is elementary to beauty. Some common skin issues such as pimples, blackheads and blemishes can be managed with simple home-made solutions skin's natural radiance and glow. For those who are struggling with these, combine lime juice with sweet almond oil and sea salt. Use fingers to apply it on your face in a circular motion. Rinse face after 10 minutes. Another way to combat pimples is to use plain white toothpaste. Dab a small amount on the zit and let it sit for 15 minutes.

Fir Puffy Eyes

If you are worrying about puffiness around your eyes, place a used damp teabag over each of your eyes for 10 minutes. Sleeping on a silk or satin pillowcase is another way to keep away puffiness and wrinkles. Moreover, it helps keep skin smooth.
[Read: How to take care of your skin]
For a Bright Face

To enhance skin's complexion, apply a paste of cucumber mixed with raw milk. Keep it for at least 10 minutes so that it seeps into your skin. Wash it off with fresh water. This also soothes and softens skin.

Body Care

For Supple Skin

Home remedies work just as effective as expensive chemical products in keeping the body well hydrated and supple; in fact, with lesser the distraught consequence. It is easy to keep your body moisturised all day by applying mashed up avocado all over your body. Olive oil works even better in keeping the cuticles smooth.

For a Tanned Body

If have tanned, you can remove the streaks sun has left with lemon; either rub a lemon wedge directly on the affected areas or use a cotton ball.

For Oily Skin

If your skin is oily, balance it by applying tomato pulp all over your face. Let it dry before washing your face with warm water.

Hair Care

If you have been worried about unruly, frizzy hair, you can dab a small amount of hand cream in your palms and run it through your hair.
[Read: How to keep your hair beautiful]
To Clear Dust from your Tresses

If you are trying to get rid of build-up of dust particles, pollution, etc, combine a teaspoon of vinegar and your shampoo and apply as you usually do. This will also detangle the locks.

Besides abstaining from synthetic hair care products, make sure hot sun and pollution do not damage your hair. To reverse the effect of pollution and sun, apply warm olive oil or coconut oil into the scalp and hair. Leave it overnight and shampoo as usual.
Read more articles Beauty and Personal Care