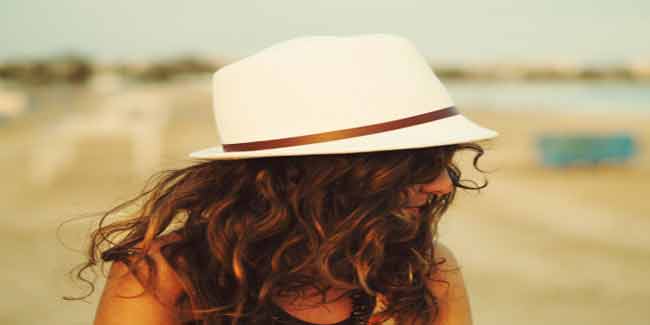 How wonderful would it be if we could open our refrigerator and thought- hey, that would make our hair look great! Well, that is possible. Everyone has a bad hair day at some point and rather than panicking and rushing to the salon every time, you can soothe your tresses with some care at home.

Hair is like a precious seedling, you must water it and nurture it with all the care and love in the world, so that it may grow into a healthy strong tree, full of vitality. Sometimes a few ingredients from your fridge and cupboard can make your hair look amazing in as little as 20 minutes. Can't think of what you should mix?

Here we offer 6 DIY, healthy, easy-to-make hair packs, all using natural ingredients.
Milk and Honey Mask
As simple and straight-forward as its name- all you have to do is mix up a single teaspoon of honey into one glass of whole milk then massage it into your hair from root to tip. Leave it on for 15 minutes and rinse with lukewarm water and shampoo. Then, avoid bees, and you'll see some amazing results in your hair.


Coconut and Castor oil mask
This mask is best-suited for dry and frizzy hair. Its moisturizing components make hair soft and glossy. Castor oil also works to make your hair thick and prevent split ends. To make it, take 5 table spoons of coconut oil and 5 table spoon castor oil in equal proportion and apply it gently from root to tip of your hair. After that, keep your hair covered with a shower cap. Leave it for an hour or more. Then, rinse it off with a mild shampoo.
Banana and Almond Mask
That's right, bananas and almonds are good for your hair. Here's what you do. Mash up one banana and add about 3 drops of almond oil to your gooey concoction. Mix well and massage into your hair. Let it sit for about 25 minutes, rinse and wash your hair and you're all done, it's as easy as that!
Strawberry Mask
Strawberries, they're not just for eating anymore! Take a cup of strawberries (the ones that are just a little too mushy to eat work best), one egg yolk, and 2 tablespoons of olive oil. Mix all of these up until the strawberries look more like juice than chunks. Work into your hair and leave it on for 20 minutes. Rinse and wash with a mild shampoo!


Oatmeal hair mask
It is best-suited for those who have an oily scalp, dandruff, scalp irritation and inflammation. It helps in eliminating excessive oil and results in hair growth by treating dandruff and protecting hair follicles. Mix oatmeal, fresh milk and almond oil and make a paste. Ensure that your hair is free from tangles before applying the pack. Put it gently on your hair. Leave it for 15 to 20 minutes and then rinse it off with lukewarm water. Do this once a week.
Avocado and Mayo Mask
Mayo and Avocado really are good for your hair. Here's what you do: take a full jar of full fat mayonnaise and one half of one very mashed up avocado. Mix well and apply to your hair. Pay very special attention to those roots and then after 20 minutes rinse your hair in COLD water. You'll see the difference!

Remember, the longer you keep the hair masks on, the deeper the nutrients will sink into your scalp, nourishing and energizing the hair roots. Also the quality of softness of hair depends on the amount of time you keep the hair masks on.


Image Courtesy: Getty Images
Read more articles on Hair Care.