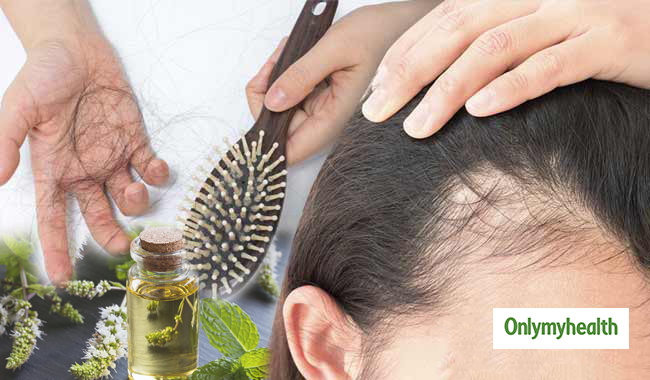 Hair fall is one of the most common problems today. Ayurvedic treatments are a popular choice to treat hair loss because they incorporate natural ingredients. Ayurvedic remedies for hair fall include combination of meditation, diet, aromatherapy, oil massage and ayurvedic herbs. In order to get best results you must adopt holistic approach of all of them.
Oil Massage
Hair massage improves health of scalp and hair by increasing blood circulation. Daily massage for about five to ten minutes is very beneficial for hair fall control.
Hair massage with vitamin E oil strengthen the hair follicles
Coconut and almond oil are also good to prevent hair fall. They help to cure dry and flaky skin
To prevent thinning of hair, you can also use herbal serum to massage your scalp. Use this serum thrice a week to nourish your hair follicles
Another popular ayurveda for hair fall is Bhringaraj oil. Apply and massage bhringraj oil directly on the scalp and leave it overnight. Wash your hair on the next morning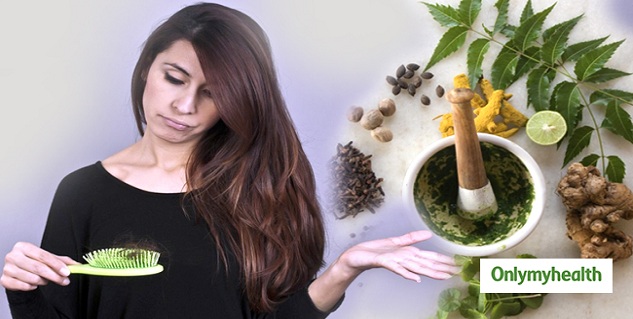 Ayurvedic Diet to Prevent Hair Loss
Diet is an important part of ayurvedic treatment.
Increase intake of essential fatty acids such as zinc, vitamin C, vitamin-B complex and sulphur. They help to strengthen roots of hair
Sprouts, milk, yeast, buttermilk, nuts, soy beans and whole grains are good for controlling hair fall
Aloe vera juice is best for strong and healthy hair. You can take aloevera juice twice a day for about three months
Yoghurt is a trusted remedy for hair problem. Taking yoghurt on everyday basis can significantly reduce hair fall
Include fruits and green leafy vegetables in your daily diet. Fruits and vegetables are rich source of fibers that effectively controls hair fall
Being rich source of magnesium and calcium, sesame seeds are the proficient hair loss checker
Other Ayurvedic Remedies for Hair Fall
Ayurvedic herbs can also be used to stimulate hair growth and stop hair fall. Some of the useful herbs include rosemary, stinging nettle, birch and horsetail. They can be directly applied to scalp to stimulate hair growth
Licorice is also effective in fighting hair loss. Gently massage your scalp with licorice extract befor going to bed
Marshmallow and burdock tea are also good for hair
Make paste of urad dal, black beans and fenugreek. To make the paste boil the urad dal and black bean until they become tender. Then mix all the three ingredients to get a fine paste. Massage the paste on scalp and rinse after half an hour. Repeat this two to three times a week
Read more articles on Ayurveda.
For more such articles, Download OnlymyHealth App.