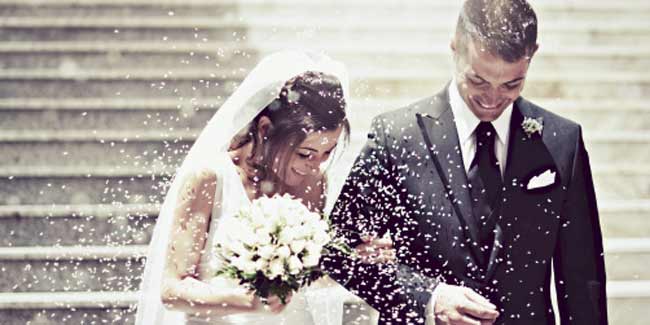 With the current rate of failed marriages going through the roof, newly married couples should be made to realise that there is more to it than anticipations of the first night. One can hardly profess to have the answer to all questions but a pragmatic approach and insightful inputs on behaviour after marriage is a good starting point for the couples. If you want your first night as a newly married couple to be a memorable event, make sure that you have all bases covered on the more important aspects of marriage.
Know your Basics

First and foremost, know the basics. Before their first night, newly married couples should be aware of condoms and various types of contraceptive pills along with their side-effects. If you feel like having a baby right away, it would be advisable to start taking healthy diet to give yourself the best chances of conception.
No Hiding

Men should not shun the habit of concealing important business decisions, such as some sort of financial investment, from their wives. Your wife is going to bear the brunt of it all if things do not go your way and you find yourself in a spot of bother financially. By revealing all, not only will you find that the advice of your wife is good but it will also make her prepared to face the worst beforehand. Many-a-hearts of women have been broken because their men hid things from them which were later found out, much to the shock of their partner.
Women Must Reciprocate

Women should be mindful of the fact that she has received all the attention of her husband before marriage and this need to be reciprocated. Moreover, she should be careful in receiving praise and compliments from other men. Care should be taken to not be flattered by any admirer's comment even when the husband is not present. They should give out the air of not being interested and that they value the sanctity of the institution of marriage.
There is a lot that needs to be told but newly married couples should remember that after the first night and honeymoon is behind them, the virtues of patience and forbearance are the best qualities that will see them through and help them enjoy a wonderful married life.
Image source: Getty Images
Read more on Relationship Advice.