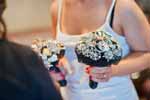 Early Marriage: Advantages and Disadvantages- Here are a small number of tips to assist you clear your mind whether early marriage is fine for an individual or not.
Here are a few tips to help you clear your mind whether early marriage is good for an individual or not. But before that, let us not confuse an early marriage with child marriage. The Indian Penal code has set the minimum marriageable age limits for boys and girls. Early marriage might mean taking a decision to settle down early in life.

Advantages:
A young mind is easier to adaptability and sustenance. As the mind grows old, it tends to become more habituated to firmness in the decision making process, thus leaving far less possibilities for the couples to compromise on situations.
For women, an early marriage is safer in terms of pregnancy. According to health care practitioners, 25 is the ideal age for pregnancy in women. Late marriage sets the biological clock ticking and leaves more scope for ectopic pregnancies and miscarriages.
Early marriage gives more time for couples to pursue their career comfortably and plan a child soon after. Late marriages often come with this conflict whether their spouses should give more importance to their already established career or plan a family.
Also, falling in love early in life and deciding to marry is the biggest advantage in early marriages because you get to choose your partner freely and decide whom to spend the rest of your life with at your own pace.

Disadvantages:

The disadvantages are as follows:
Lack of compromising abilities in either of the partners.
Untimely pregnancy and its risks. Most women, due to repeated miscarriages and abortions, become infertile. However, it is not the same for all women.
Education tends to take a back seat for couples planning to marry early as the focus shifts to areas such as financial stability and family planning.
In case of early marriages that are arranged, sexual relations can be strenuous.

At times, early marriage is a matter of choice and at times by force. These are the possible advantages and the disadvantages that can help you reconsider your decision.