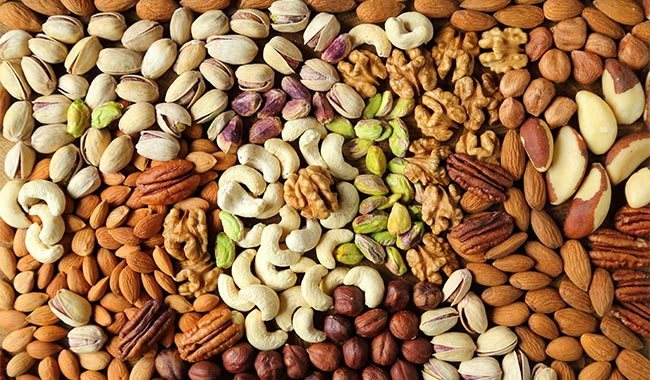 Walnuts, cashew nuts and even almonds can lead us to weight loss. Nuts can also be used as a supplement to junk foods as they kill unhealthy junk food carving.
Weight loss sometimes feels like a nightmare with those extra pounds bogging one down. From expensive gym memberships, yoga classes to crash dieting; people try everything under the sun to look their best. However, it is to be remembered that only a combination of a healthy diet and optimum exercise is a sure way of losing weight. And nuts come to the rescue of all those who want to lose weight. In fact, nuts are known to enhance one's metabolism and help in fighting the flab.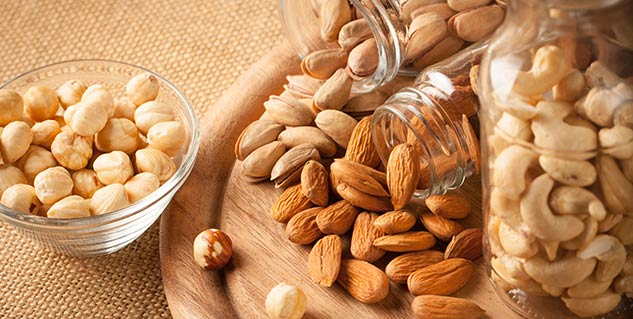 Why Nuts for Weight Loss?
Nuts make one feel fuller and kill that unhealthy junk food craving.

Nuts are good for weight loss as several researches have pointed out that people who eat nuts more often are also inclined towards eating more fruits and veggies, thus cutting on the meat intake. This is vital for weight loss.

The oils and fats in nuts are good for our health and especially our heart. They do not contain any bad cholesterol.

Always eat the nuts in raw form for weight loss.

However, it is a misnomer that all nuts are good for weight loss. The salted that are so freely available in supermarkets are actually bad for you.
Best Nuts for Weight Loss
Almonds
Almonds rank really high when it comes to the best nuts for weight loss. Almonds are a rich source of fibre, proteins and omega 3 fatty acids and all these are needed for losing weight. In fact, according to a study that was published in the International Journal of Obesity and Related Metabolic Disorders, obese adults who eat more almonds have significant reduction in their weight. Almonds also help one feel full, thereby reducing the overall calorie intake.
Walnuts
Like almonds, walnuts too should be made a part of one's daily diet for losing weight. They are a rich source of omega 3 fatty acids, protein and fibre. In fact, walnuts are especially good for the heart and they help in ridding the body of bad cholesterol.
Cashew nuts
A rich source of minerals such as zinc and phosphorus and also rich in fibre, proteins and healthy fats; cashews are essential for weight loss. Moreover, just like the other nuts, cashews too make a person feel full, thereby curbing the desire of unhealthy eating.
Image: Shutterstock