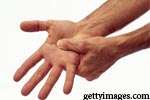 Just how acupressure is said to release all the compact energies in the body effectively, the technique can help in inducing labor as well. It does so by making the cervix ripen and dilate over time and involves the exertion of pressure on particu
Acupressure techniques to induce labour actually come handy especially in the labour room. Acupressure is an extremely natural way to stimulate labour making childbirth easier. This also discourages the use of drugs and other related medicines that are usually prescribed as labour draws nearer. Maternity acupressure or acupressure techniques inducing labour have been effectively used by thousands of people across the world which is painless, needleless and easy to perform.

Acupressure techniques have proven to be safer for the baby and the mother, both. Using the art of finding pressure points in the body and applying pressure on those detected sensitive areas can actually fasten the birthing process. This makes acupressure the most natural form of maternity acupressure that is slowly gaining popularity. Usually, the acupressure technique helps dilate the cervix and making the contractions more consistent rather than being irregular. Apart from that, it can also cure recurrent nausea and vomiting patterns and help you enjoy the later stages of motherhood in a calm and relaxed manner. These techniques, if practiced in the right way, also maximize the chances of a complication free birthing process.

However, one must keep the basic instructions in mind before trying them at home. Read on to know more about the correct way of performing maternity acupressure techniques:
Place and use your fingers properly when it comes to applying pressure on the detected points in your body.
Usually, the technique is to push the spot which is located on the top of your hand. To be more precise, it is located right in between your index finger and your thumb. The webbed area should be pressurized with your other thumb on top and the index finger at the inside of your palm. This region when pressurized takes care of the large intestine that surrounds the uterus.
Develop the tolerance level of your pain each time you perform an acupressure technique. You must not give up when it is paining the most. The trick is to keep doing it till the pain subsides. This strengthens weaker contractions.
Move your fingers above the buttocks fold and massage the dimple for one to two minutes continuously.
Another acupressure technique is specifically meant to help the foetus move towards the pelvis. This spot can be found in between your ankle bone the Achilles tendon area. Rub the area in circular motion till the area does not feel soar. Repeat it every day till the time the soreness vanishes.

These acupressure techniques can be aptly used in the labour room as well.