Guys do make mistakes in relationship. Some of the mistakes that we commit are unintentional, out of sheer confusion.
I was one of those guys, who used to think that a "happy woman" is myth. I have been into relationships and somewhat my experience every single time was not that good. Every single woman that I met gave me an expression of her personality and I did not like it. Were all of them same? All of the women I met were insecure, needy, jealous, cranky and anxious, every single one of them. How that can be even possible?
It took me a while to understand that it was me and not them. I was the one bringing out the worst in all of the girls I met. Thanks to my cousin, Kavya, I got to know the mistake I have been making till date in every relationship that I was in.
Accepting your own mistakes is a very tough thing but today I'm accepting all the mistakes that I have been making in all my relationship. We guys do make mistakes in relationship. Some of the mistakes that we commit are unintentional, out of sheer confusion.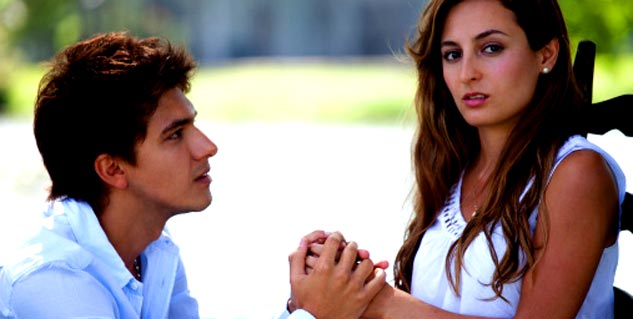 My cousin was kind enough to enlighten me about all the mistakes that a guy makes in a relationship. Since, he has dated more girls than me and has got more experience; he has cracked the "Da Vinci Code" finally.
Coming from an experienced guy as him, I would definitely acknowledge the "words of wisdom" that he has shared with me and share them with you.
Becoming heedless towards her feeling
The biggest mistake guys make is becoming oblivious to her emotions. Women are emotional and they just want us guys to acknowledge that.
Unable to understand her
Now, this is probably the most common mistake a guy make, unintentionally. It would be very stereotypical but yes women do switch from one mood to another faster than the speed of light. She is your lady, understand her, at least try to. Don't make it obvious that you don't care or you are fed-up; instead make her feel that you love her in all her shades.
You have made something else important
Women want attention. Every women respond to respect, adoration and attention. If you are giving her the attention that she truly deserves and desires, nothing could go wrong. I'm not asking you to constantly be in touch with her, just make her feel important. Make her feel special; make her believe that she is important to you.
Take care of her trust issues
Before anything else, build trust and once she starts trusting you, give your all to keep it intact. Usually girls are insecure and you cannot do anything about it. Be patient, build trust.
Making her feel unwanted/ left out
You are prioritizing something else. Even if you love something more than her, you don't show it to her. You love soccer; you say that you will watch the season only with her. For some guys work is priority and there's no harm in it but don't let her feel unwanted. Do text or call her whenever you can.
Image: Getty

Read more articles in Sex & Relationships.