Officials of Centers for Disease Control and Prevention (CDC) warned about a possible outbreak of Zika in US this summer.It is expected that small local outbreaks will occur with a score of cases. Aruba and Bonaire are the latest of 48 countries and territories to report local outbreaks of Zika virus.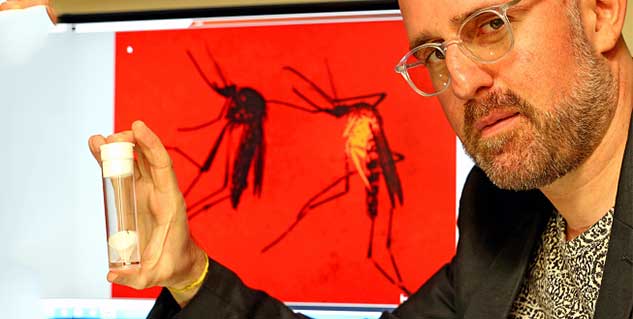 The damaging effect of Zika infection is much more than previously thought.As new information is coming day by day zika has become scary. Indeed, the American Council on Science and Health (ACSH) calls Zika "possibly the scariest virus since HIV" for various reasons, including that it is mosquito-borne and "is all but proven" to cause birth defects.
Zika is found to be associated with a second congenital brain issue called acute disseminated encephalomyelitis (ADEM).The disease includes symptoms like vision problems and lifelong cognitive difficulties.
Zika is known to cause microcephaly in unborn babies and further research is going to validate this fact.The most challanging task is to trace the patients as only one out of five people shows the symptoms of this disease.
The new guideline by CDC recommends women diagnosed with the virus or symptoms such as rash, fever or joint pain to wait at least eight weeks to get pregnant if they want to conceive, and for men with symptoms or a diagnosis to forgo unprotected sex for at least six months.
WHO has reported more cases of microcephaly and paralyzing Guillain-Barre' syndrome (GBS) in regions of Brazil, French Polynesia, El Salvador, Venezuela, Colombia and Suriname.
Image Source : Getty
Read More : Health News