Wooden combs have been there from centuries. And, once you switch to wooden comb, you will never go back as it not only makes your scalp feel better but also makes your hair happy. Besides, they are quite inexpensive. Here is why it is a good choice to use wooden comb for your hair.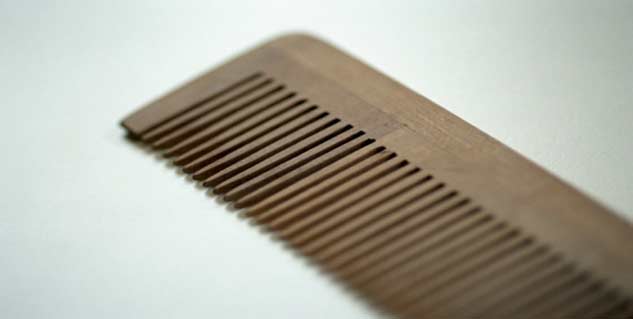 Benefits of using wooden comb
They are good for the scalp
Wooden combs are considered excellent for the health of your scalp as they are known to generate heat when you comb your hair. Over time it helps improve blood circulation on the scalp, keeping it healthy.


Improves hair growth
Use of wooden comb not only improves blood circulation but it also helps improve overall quality of hair and also strengthens the roots. Besides, it is good for your hair growth and for a dandruff-free scalp.


Does not cause damage to the hair
According to experts, combing your mane with a wooden comb is good as it does not damage hair. Besides, it can also be used to comb wet hair without breaking your precious hair.
Deals with dandruff
Have dandruff due to dry scalp? Well, try wooden comb as it will help normalise production of oil-eliminating dandruff. Regular use of wooden comb over the scalp can help you get rid of even old dandruff problems.
Adds volume to your hair
Wooden combs add more volume to your hair naturally. Yes, you heard it right. As we know, wood is considered a bad conductor of electricity and hence it does not cause static, raising the volume of your hair.
It conditions your locks
Combing your hair with wooden comb distributes hair oils evenly on the hair. It allows proper conditioning of your hair, making them look lustrous.
Image Source: Getty
Read more articles on Healthy Hair